Qualcomm cuts earnings outlook after $975m antitrust fine in China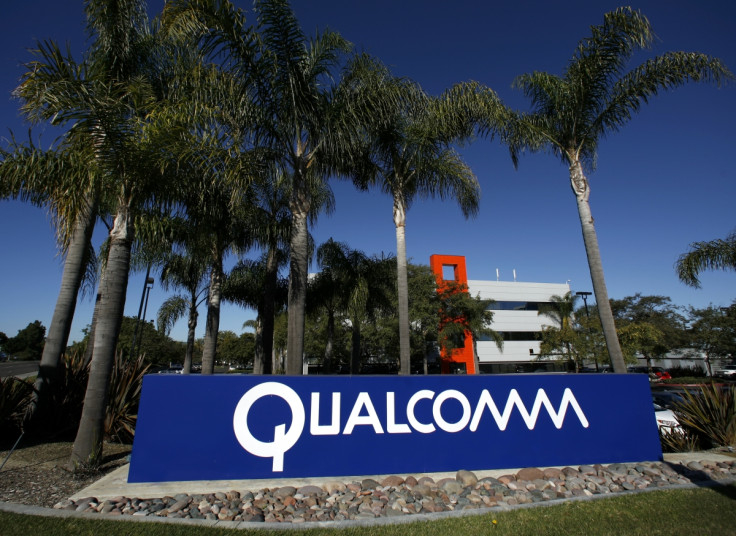 US semiconductor giant Qualcomm has reached a settlement with the Chinese government over antitrust matters, ending a 14-month investigation against it, and said its earnings for the ongoing fiscal year will be lower than previously expected.
The company agreed to pay a $975m (£640m, €861m) fine as part of the settlement – the largest in China's corporate history. The company said it will pay the fine on a timely basis as required by China's National Development and Reform Commission (NDRC).
Qualcomm, among the world's biggest makers of mobile phone chips, was expected to pay more than $1bn in fines. It generated revenue of $12.3bn in China for its financial year ended 29 September, 2013, or about half of its global sales.
The company also agreed to make several changes to its practices in licensing patents for mobile phones sold in China as part of the settlement with the NDRC.
"Qualcomm has agreed to implement a rectification plan that modifies certain of its business practices in China and that fully satisfies the requirements of the NDRC's order," the company said in a filing with the US Securities and Exchange Commission (SEC).
"Although Qualcomm is disappointed with the results of the investigation, it is pleased that the NDRC has reviewed and approved the Company's rectification plan."
Guidance cut
According to the plan, the company will offer licences for its current 3G and 4G essential Chinese patents separately from licences for its other patents. In addition, it will charge royalties of 5% for 3G devices and 3.5% for 4G devices.
"We are pleased that the investigation has concluded and believe that our licensing business is now well positioned to fully participate in China's rapidly accelerating adoption of our 3G/4G technology," said Derek Aberle, president of Qualcomm.
"We appreciate the NDRC's acknowledgment of the value and importance of Qualcomm's technology and many contributions to China, and look forward to its future support of our business in China."
As a result of the settlement, the company has cut its earnings outlook for the fiscal year ending on 27 September.
Including the settlement charge, earnings per share are now estimated in the range of $3.56 to $3.76, compared to previous guidance in the range of $4.04 to $4.34.
Excluding the fine, earnings per share are expected in the range of $4.85 to $5.05, compared to the prior guidance range of $4.75 to $5.05.
Revenues are estimated to be $26.3bn to $28.0bn, compared to its prior guidance range of $26.0bn to $28.0bn.
© Copyright IBTimes 2023. All rights reserved.