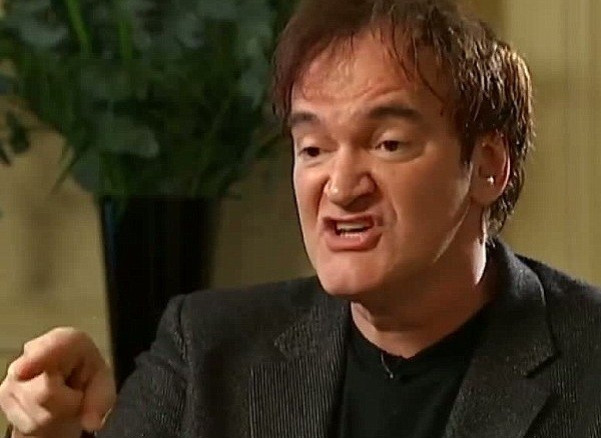 Quentin Tarantino launched a furious on-air rant at Channel 4 News presenter Krishnan Guru-Murthy while trying to promote his new film Django Unchained.
The 49-year-old Hollywood director told the seasoned presenter: "I'm shutting your butt down" after he was questioned on the links between movie violence and reality.
The interview gets off to a civil start when Guru-Murthy asks: "Why do you like making violent movies?" An evasive Tarantino becomes angry and refuses to answer.
"Don't ask me a question like that, I'm not biting," the Pulp Fiction director snaps.
In a video posted online, the Pulp Fiction director goes on to claim that he is not Guru-Murthy's "slave".
"I'm not your slave and you're not my master. You can't make me dance to your tune. I'm not a monkey," he tells the broadcaster.
Despite Guru-Murthy's best attempts to engage in a debate Tarantino says: "I'm here to sell my movie. This is a commercial for the movie, make no mistake.
"I don't want to talk about what you want to talk about. I don't want to talk about the implications of violence.
"The reason I don't want to talk about it is because I've said everything I have to say about it.
"If anyone cares what I have to say about it, they can Google me."
Django Unchained tells the story of a bounty hunter (Christoph Waltz) who frees a slave (Jamie Foxx) and partners up with him to liberate his wife (Kerry Washington) from the hands of a fearsome plantation owner (Leonardo DiCaprio).
The bloody slavery revenge film has already garnered several awards and nominations including five nominations from the Golden Globe Awards.