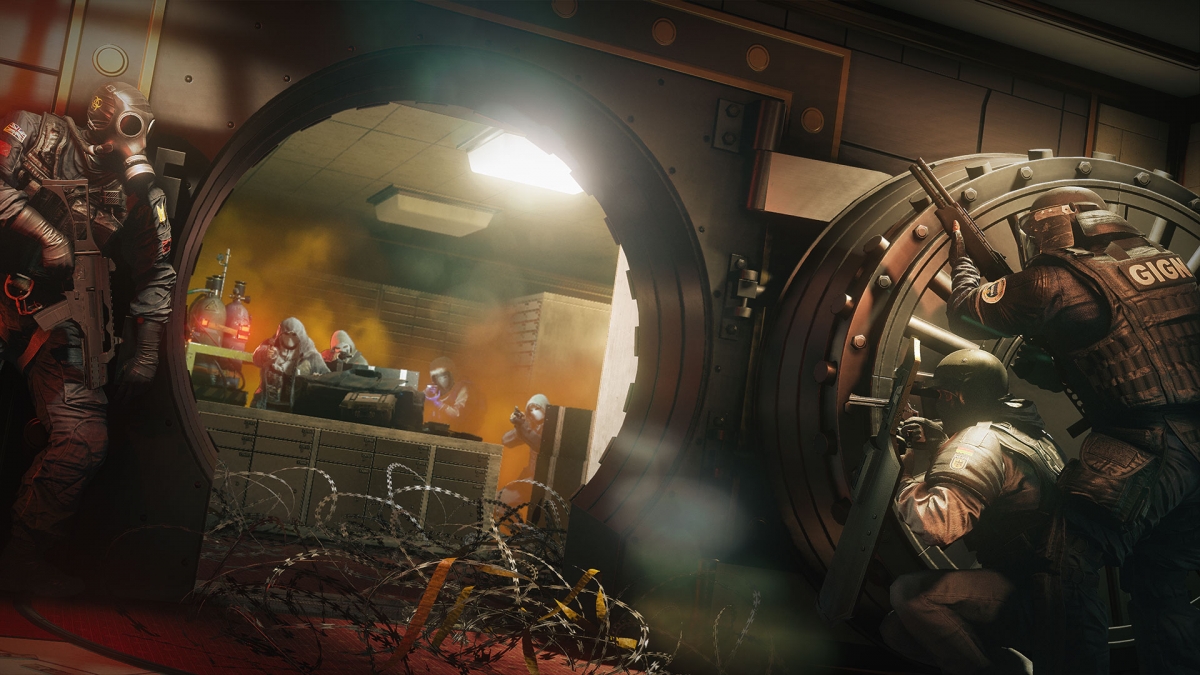 Ubisoft has announced that an open beta for Rainbow Six Siege will take place mere days before the game's release on 1 December. It will run from Wednesday 25 November to Sunday 29 November on PS4, Xbox One and PC.
Included in the demo will be day and night versions of three maps, 14 playable operators and three game modes, including a Terrorist Hunt player vs everything mode and two variations on the standard 5 on 5 multiplayer in both ranked and unranked modes.
"Pre-load will be available on first party marketplaces starting on 23 November, and everyone who participated in the Closed Beta will have 24 hours early access starting on the 24<sup>th," says Ubisoft's announcement. "The open beta will be focused primarily on testing matchmaking and online infrastructure, and as such will only feature a limited scope of the game's content."
Unfortunately progress made in the beta won't transfer to the game proper, despite the two being released in quick succession. The beta is sure to offer players the means to purchase the game through the beta however – hopefully at some small discount.
"We are grateful and humbled to be this close to the launch of the game, and we can't wait to have you all playing during the open beta for one last stability check," Ubisoft said. It recently announced a slew of changes made following the closed beta period, which ran from late September to early October.
You can read what we thought about the Terrorist Hunt mode, and Siege's single player component in our preview.
For all the latest video game news follow us on Twitter @IBTGamesUK.