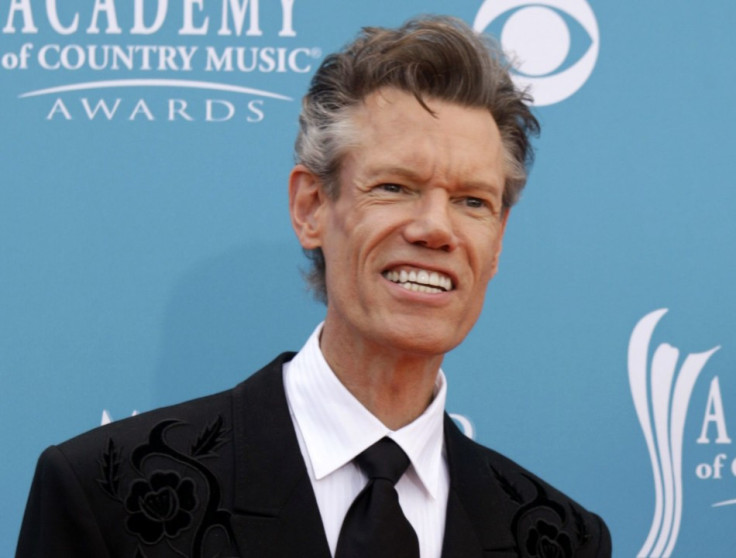 American country singer Randy Travis has been charged with drunken driving and threatening police officers after he crashed his car and was found lying naked on the road near his hometown of Tioga, Texas.
A photograph released by the local sheriff's office shows 53-year-old Travis with a black eye and bruises on his face.
The singer reportedly refused to take either a breath or a blood test at the scene, but tested positive for intoxication after a warrant-authorised blood test.
The singer was released from police custody after posting a bail bond of roughly $21,500 (£14,000).
County Sheriff's Sergeant Rickey Wheeler said Travis faced charges of retaliation or obstruction in addition to Driving Under the Influence (DUI).
"Travis had a strong odour of alcoholic beverage on his breath and several signs of intoxication," the Sherriff's office was quoted as saying in a BBC report.
"While Travis was being transported, Travis made threats to shoot and kill the troopers working the case."
Travis' representatives spoke to Reuters and said there would be no comment on the issue.
Naked in the gas station
Before crashing his car, it seems Travis stopped at a store on Highway 377 to buy cigarettes - he was naked at the time. Store owner Mike Ziyadeh later claimed he was surprised because Travis, a regular customer, was usually always well-behaved.
"He always comes in ... just come in and get his stuff and leave. Never been a bother," he said, "Well, something happened last night. I don't know what it is, but yeah, it was an incident. It was talk of the town, I guess."
Travis was also seen outside a Tioga church shortly before his arrest, carrying an open bottle of wine.
The six-time Grammy Award-winning singer has been involved in a court battle with ex-wife and former manager Elizabeth Hatcher. The two divorced in 2012 after 20 years of marriage.