Rape suspect in custody after holding four hostages at Baltimore Burger King
A 7-year-old girl was among the four taken hostage for nearly five and a half hours.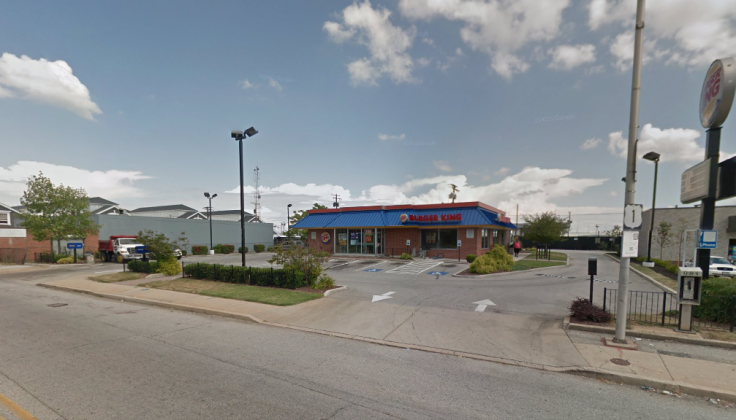 An armed male rape suspect was taken into police custody on 17 July after holding four people hostage inside a Baltimore Burger King for nearly five and a half hours. The hostages, including a 7-year-old girl, were not harmed, police said.
The unnamed suspect fled after police attempted to serve an arrest warrant on the northwest side of the city around 11am ET/4pm BST, the Baltimore Sun reported. He then led police on a car chase to Washington Boulevard and South Monroe Street, where he crashed into another vehicle around 11.30am. The driver of the vehicle hit sustained minor injuries.
The suspect ran into the Burger King outlet, barricaded himself inside and took the four people present hostages, police said.
According to the Baltimore Sun, tactical units surrounded the fast food restaurant's exterior wall while an officer ordered people at the neighbouring Carroll Park to evacuate. The crime scene was blocked off and a Foxtrot helicopter unit circled above.
"Our ultimate goal is to end this peacefully for all parties," Baltimore Police Department chief spokesman TJ Smith said at the time. "We have our negotiators on scene. We have our SWAT team on scene. We've cordoned off the area for safety purposes."
Ryan Weinberger, a 29-year-old customer, told the Sun that he was in the dining area when the suspect ran into the restaurant. Weinberger said the man, who shouted "Don't come in here!" repeatedly, appeared agitated and was speaking on a cellphone. He and two other customers were able to escape through a side door after the suspect came in through the front, the Sun reported.
"One of the customers grabbed me and said, 'Get out — run,'" he said.
CBS News reported that an adult hostage as released early in the afternoon and that the two other adults were released shortly before 4pm. The seven-year-old girl was released about an hour later. None of the hostages were injured.
The suspect, who has still not been identified, was wanted for an alleged rape that occurred within the past two days, police said, according to Fox News.
© Copyright IBTimes 2023. All rights reserved.