New homeowners were shocked to find a skeleton in their new home - but the gruesome find solves the mystery of a lonely woman who went missing three years ago.
The remains of Mary Stewart Cerruti, 61, were discovered trapped between the walls of the bungalow in Houston, Texas, she had previously owned.
She had vanished without a trace in 2015, and two years later her house was sold.
However, once the new owners made the discovery, this led Harris County Coroner's Office to identify her remains after extensive forensic tests.
Cerruti was in the attic of her home when she fell through a broken floorboard becoming wedged between two internal walls, said Houston Police Department on Tuesday (27 February).
Detectives released macabre images Cerruti skull, decomposed clothing, tattered trainers and glasses, they recovered from behind the bathroom wall in the house.
"In the attic, there was a broken board that led down to the space. Law enforcement thinks she may have been up in the attic and fell through the attic floor," said Tricia Bentley, a spokesperson for the medical examiner told PEOPLE.
She added: "It is a one story home with an attic so she was found on the first floor. There was some space between the walls where a person could fit.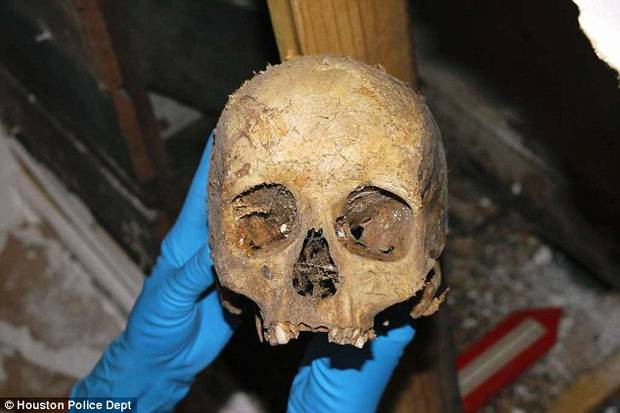 "The cause of death is listed as undetermined because the remains were skeletonised. There is no evidence to say how exactly she died."
Police said they did not find any signs of trauma or foul play in the bones, although much of forensic evidence they would expect to work with had been destroyed by decay and rodents.
The woman's closest living relatives were cousins, making a DNA match harder to establish.
Before her death Cerruti lived a secluded life and maintained her privacy.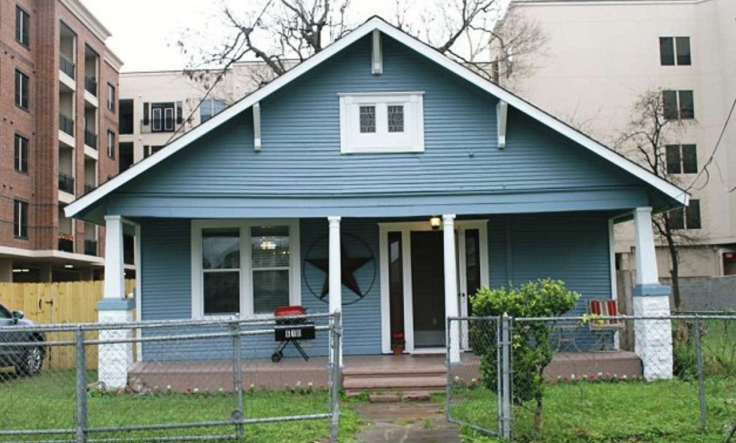 However, she had fought against a new housing development in the district, and attended Houston Planning Commission meetings with other campaigners.
Video footage of her at a February 2013 meeting showed her wearing a similar style of spectacles to the ones found with the skeleton.
In summer 2015, Cerruti's neighbours alerted police after becoming concerned that her mail had piled up in front of her house.