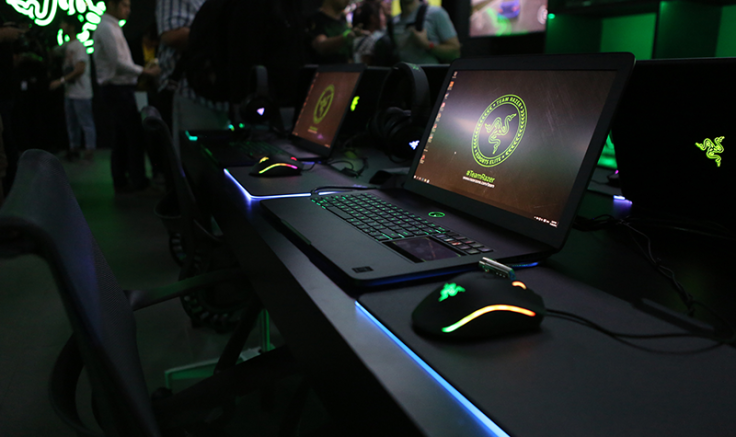 Gaming hardware and software company Razer is opening a brand new brick and mortar store in San Francisco, its first physical outlet outside of Asia. The 1,300 square-foot outlet will open its doors for the first time in the US on 21 May.
Located in the Westfield San Francisco Centre, the store will sell Razer's various gaming gear and software including PCs, fitness devices, broadcast products, audio headsets and apparel.
Besides offering a slew of Razer products, the company's newest storefront will focus on giving gamers a "real hands-on, immersive gaming experience" much like its other popular RazerStores located in Taipei, Manila and Bangkok. The store will also be equipped with 20 gaming stations including high-powered PC gaming and console setups, audio listening stations, various product setups and a 16 by 9-foot streaming video wall to watch gameplay and other content.
"Store patrons are invited to stay all day and play games on-site," Razer states in its press release, much like a library for gaming. The store will also run regular onsite gaming events every week.
The new California-based RazerStore is part of the company's ambitious global expansion plans to make Razer an international brand. It is also the company's second largest location by square footage after RazerStore Bangkok.
According to Razer, the street-level space in San Francisco "proved the perfect solution for convenience, technological resources, amenities and the space needed for Razer to meet its game-loving guests".
"San Francisco is a unique global epicentre of creativity, technology and entertainment, and it's our home town, so creating a phenomenal environment for gamers here was a very special endeavor," Razer co-founder and CEO Min-Liang Tan said in a statement. "We are happy to say that the SF RazerStore foots the bill in every way, and we are excited to open our doors to our fans in the Bay Area."
To kick off the launch of its newest US retail location, Razer will have a number of special events running throughout the weekend. The store will open up for the first time at 10 am PDT on Saturday.