Once described as the 'mild-mannered extrovert,' Stacey Forsey is the pint-sized sweet potato brownie-making latest addition to The Real Housewives of Cheshire; and though her temper may not be tumultuous, her tongue is just as sharp as her shellac nails.
The Salford-born wife of Sports Direct executive David Forsey, 40, is the 'hostess with the mostest', catering to the champagne-guzzling, blustering Cheshire housewives during a beautifully ostentatious dinner party in episode two of series three of the hit ITVBe show.
Presenting a fabulous array of food, Stacey proved that while she may be reserved, it doesn't mean she's a pushover, claiming she has 'morals' whilst giving Dawn Ward the old unsubtle side-eye. We wouldn't want to meet Stacey in a dark yet perfectly-cobbled Cheshire alleyway anytime soon.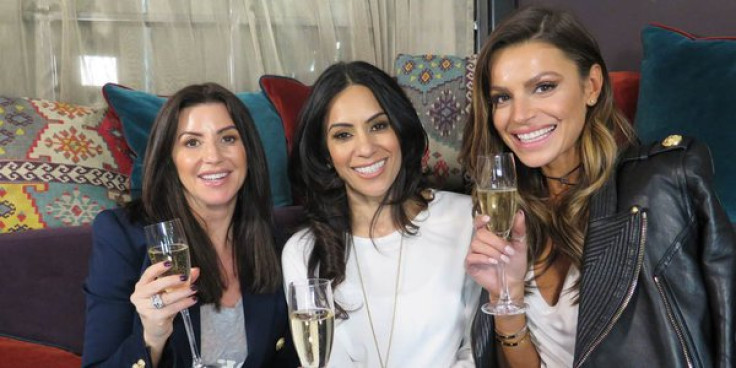 But while Stacey doesn't need to pocket more cash, she's open to using the reality show as a platform for future projects and is currently working on her lifestyle website. Talking to IBTimes UK, Stacey divulged her concerns about starting the catty television show.
She said: "I have never done anything like this before and to be honest I found the thought of doing a TV show quite daunting. I'm not an argumentative person and I shy away from confrontation, and while I am opinionated, I suppose I was worried about what I would be exposing myself to in front of the cameras."
Hinting she'd like to see the show open a few more doors for her rather than solidify more Cheshire-based 'friendships,' she added: "I look at this as an adventure, an experience and life is short so why not? This is my journey, so why not embrace such a fun platform as The Real Housewives of Cheshire?
"I am learning so much about the world of TV and I'm having a great time working on such a lively show. I also hope the show will open doors to new projects and opportunities that I can fit in around being a mother and a wife," she continued.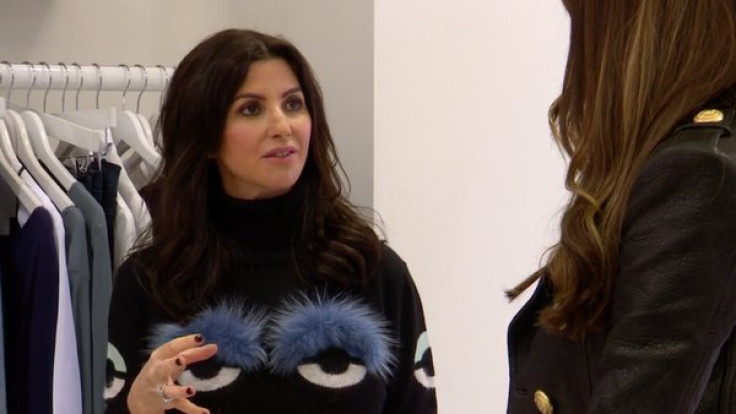 The mother of Grace and Zac, who has a passion for healthy cooking and art, insisted she would never leave anyone out of her next dinner party, despite Dawn and Missé getting off on the wrong foot and Tanya Bardsley storming out of her last one.
Stacey said: "I probably wouldn't 'not invite' anyone. I would just pray the next time around everyone got on better! I pride myself on being a good host I would never not let a guest in and out of my house without welcoming them or saying goodbye."
Aside from Leanne Brown, former BFF/lapdog of Dawn Ward, turning her nose up at Stacey's delicious vegan brownies, she reveals she's gotten rather close to the former stripper, telling us, "I would say I have grown closer to Leanne and I have got to know a different softer side to Ampika."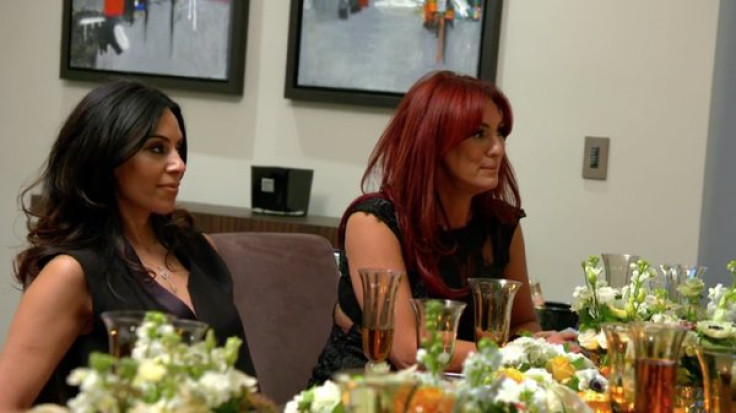 On who her favourite characters would be if she were a regular viewer, Stacey revealed: "As a viewer, my favourite person would be either Seema or Tanya. Seema because she is such an inspiration to all us women, she works hard and we have the same family values and morals — I love her. And Tanya because she just makes everyone laugh, I love people who can make me laugh and smile!"
Discussing her biggest passions, lifestyle and fitness, Stacey has given IBTimes UK readers an insight into her daily regime, along with some beauty tips. As someone with many food intolerances, Stacey is well aware of what does and doesn't work for her.
She said: "I am very into healthy eating and fitness. I have food intolerances to wheat, dairy, yeast, eggs and cashew nuts (nearly everything!), therefore I make lots of homemade organic food and juices.
"I go to Barrcore three times a week which is a mixture of ballet, yoga and Pilates. In between I have started to paint again which helps me unwind. I am always going on lots of dog walks and I am all about the fun family dinners, and I am always organising a trip, break or dinner parties!"
Revealing some of her beauty tips, Stacey added: "I take very good care of the skin on my face but not so good on my body. I use a fantastic skin care called ZO. It's a product by Zein Obaji from LA it's a cleansing face wash, serum, exfoliate every 3 days and moisturise face and eyes.
"I always wear a sunscreen when I go out and Factor 50 on holiday, again only on face, neck and chest. I really need to take more care with the skin on my body though! I do exfoliate at home but should do it more! Also a good make-up artist and a great hairdresser always helps…something I'm lucky to have when filming!" she went on.
Watch The Real Housewives of Cheshire tonight at 10pm on ITVBe.