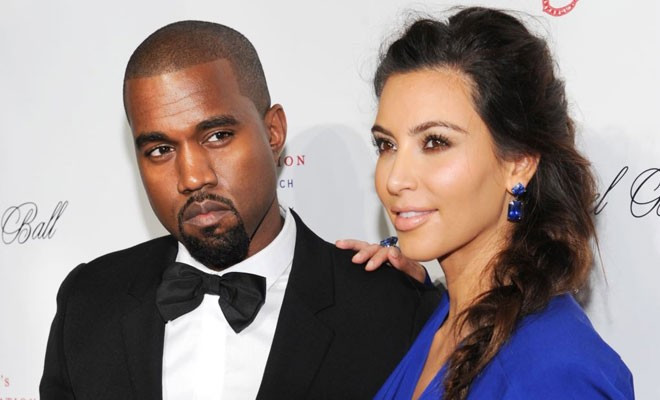 Rapper Kanye West is reportedly planning to give a castle as wedding gift to his fiancé, American reality star Kim Kardashian.
The couple is in Paris, apparently looking to finalise their wedding location. Kardashian had revealed that their dream wedding would take place this summer.
"Kanye's insisting he wants to give Kim and actual castle as a wedding present. He's already got his people searching all over Europe for the perfect storybook property. Kanye keeps telling friends, 'Nothing is too good for Kim! My wife deserves to be treated like royalty, and that's just what I'm going to do," a source close to West told National Enquirer magazine.
West also also reportedly considering having the wedding in space.
The 36-year-old rapper will have the whole Kardashian family dancing to his tune when he walks down the aisle. This will be the first wedding for West and the third for Kardashian.
According to Perez Hilton, West has a specific vision of the wedding.
"Kanye has a very specific vision of what the ceremony should look like and this won't be an understated or intimate event. Kanye wants the wedding to take place in Paris and has even indicated that he is willing to fly over Kim's family on his dime."
West proposed to Kardashian with a gigantic rock at the AT and T Field. The stunning diamond ring from the world famous jeweller Lorraine Schwartz, which gives the illusion of being suspended in the air, has reportedly set West back by $7m to $8m.
That is not all. The rent of the entire AT and T Field for the proposal cost a whopping $220,000, excluding the cost for the musicians who serenaded the lovebirds from the outfield.
This was definitely one of the most extravagant proposals in recent times. Not that anyone expected anything less from West, who calls himself the biggest rock star on the planet.