Retro gaming: Handheld ZX Spectrum Vega+ project funded within days on Indiegogo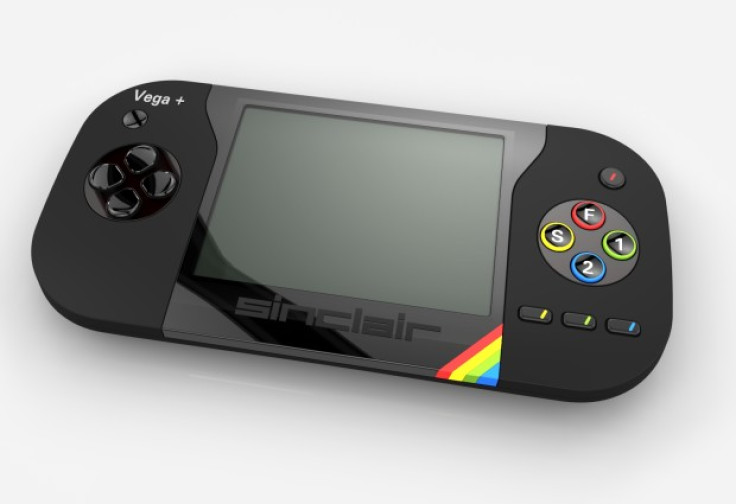 Retro gamers rejoice! The latest project from Retro Computers Limited has successfully hit its £100,000 ($142,000) target on crowdfunding website Indiegogo.
Working in collaboration with Sir Clive Sinclair – who originally created the ZX Spectrum in the 1980s – Retro Computers's plan is to start manufacturing and distributing fully functioning handheld versions of the ZX Spectrum that they are calling the Vega+. This follows on from the success the company had with the relaunch of the classic console in 2015.
It would seem there is quite an appetite for retro gaming on the go as the concept only surfaced on Indiegogo within the last 48 hours (the total sits at £103,531 at the time of writing) and has a month left to go to now acquire any additional backing.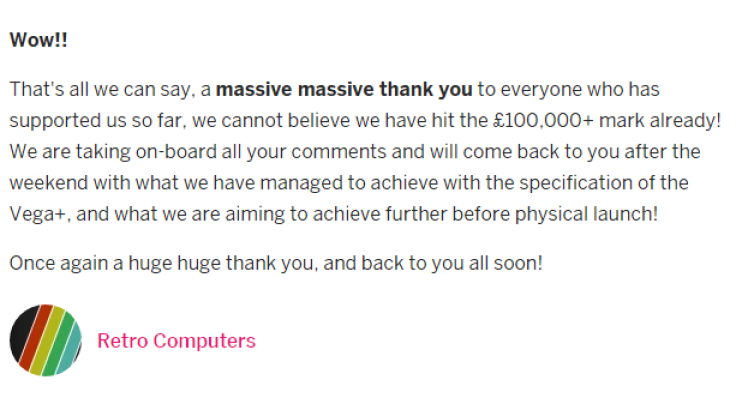 Complete with 1,000 classic 80s games that can be played on the system's LCD screen or on a TV via an A/V cable like the original console, the Vega+ is already a real thing with a "fully working prototype waiting to go into production in the UK".
The campaign's intent to raise funds for the manufacture of the first batch of handhelds (starting at a modest 2,500) will more than likely now start to expand as long as the current rate of support continues from nostalgic gamers and retro enthusiasts.
How can I get a Vega+?
While there are entry-level rewards for those looking to throw their money at the project, to get your hands on a Vega+ you would have to pledge £100 to grab either a blue, white or red console. You can even buy the original Vega+ prototype, a unique collectable that costs a princely £1050 but could well be worth a mint to collectors years from now.
Sir Clive Sinclair, who owns a stake in Luton-based Retro Computers Ltd, explained that "the present surge of interest in retro products inspired me to plan the Vega+ as a handy games console which can be played anywhere".
The Indiegogo listing also notes that the Vega+ will also be capable of running all 14,000 of the sometimes brilliant and often bizarre 8-bit games that graced the original ZX Spectrum. Treasure Island Dizzy and Elite on the move? Sold.
© Copyright IBTimes 2023. All rights reserved.