Reverse Tether App: Connect Your Android Smartphone to 3G Using Your PC's Internet Connection [PHOTOS]
Today's smartphones can double-up as modems, when connected to a computer. It now appears it is possible to reverse the link and run the smartphone through an Internet connection.
This may sound crazy but reverse tether apps do exist on the Android Market and the idea of sharing an Internet connection could actually come in useful during power outages or network failures.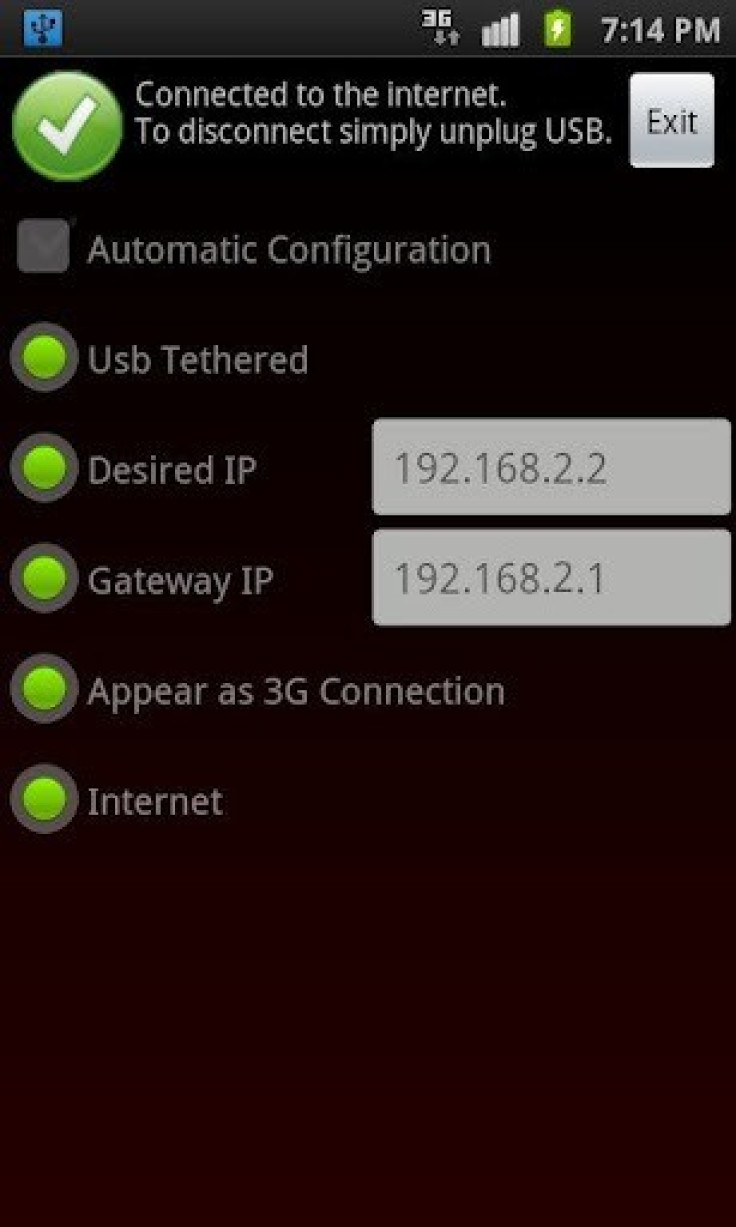 The other benefit is the battery use will be constant, as long as the smartphone is attached with a USB cable. In addition, if you are running a limited plan, then reversing tethering could allow you to access fast download speeds over the computer's broadband connection. As long, therefore, as the USB cable is around, you are all set to enjoy a secure Internet connection without additional charges, according to RedmondPie.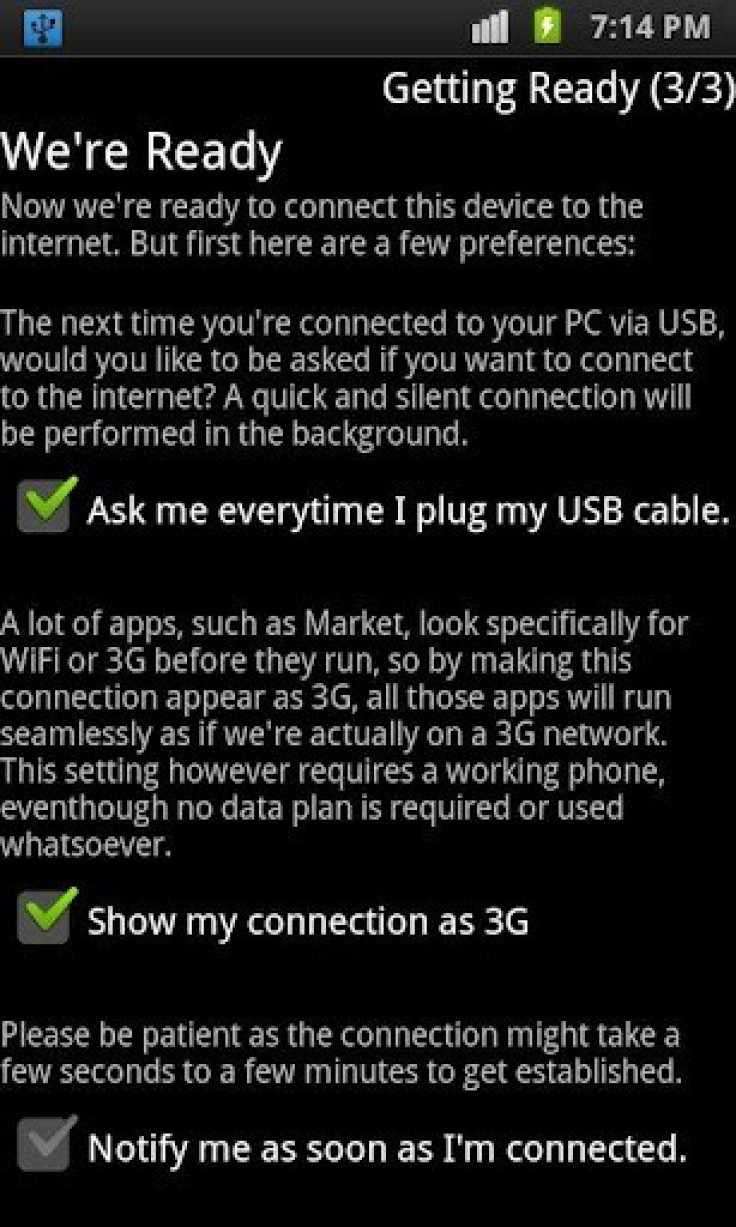 Once you get online, you could play games, browse the web, sync mail or download updates without any hassle. However, the app does cost a reasonable amount - approximately £3; it does have a free trial period though.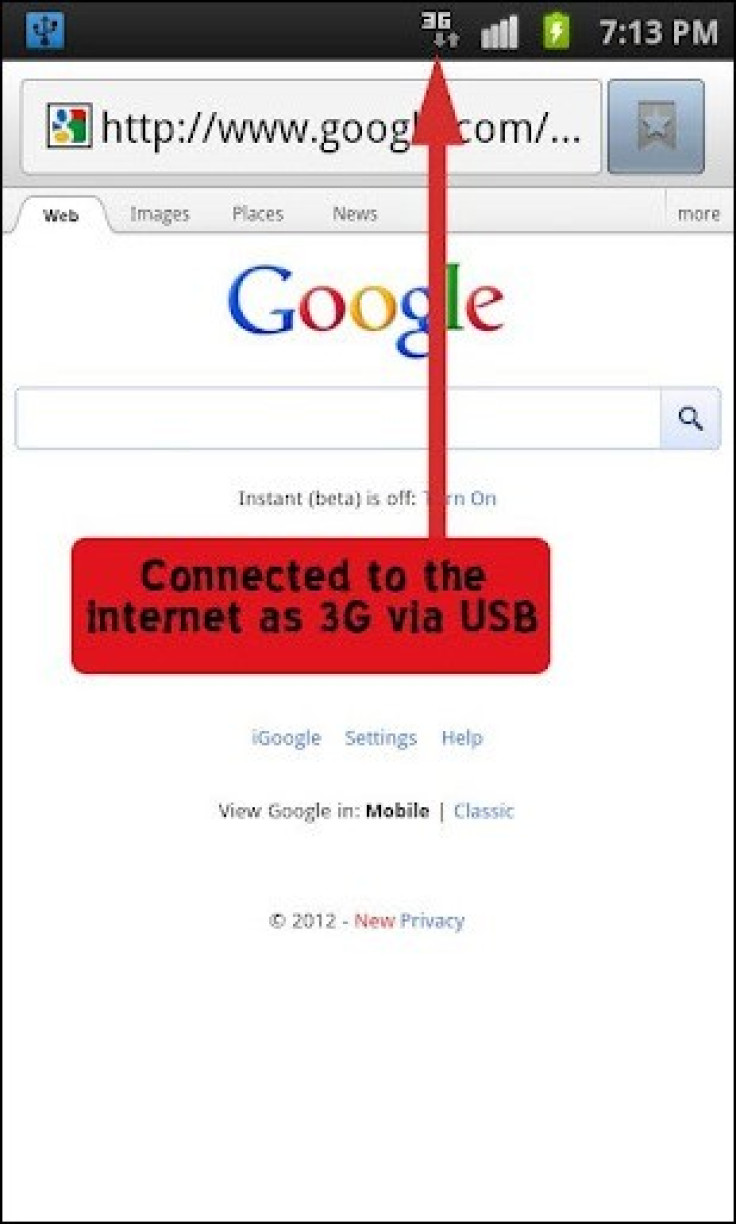 The catch is that your Android device must be rooted in order to successfully establish the connection. In addition, this technique works only on devices with tether option, requiring a fully stable Internet connection running on your computer. On the positive side, no additional software is necessary for either machine. You will just have to edit the Network Configuration to share the Internet connection with your smartphone.
Download Reverse Tether for Android from here. The app is priced at £3.12 and is also available for download through GooglePlay. Although there are various other methods to root your device, it is advisable to go with the Reverse Tether app, which is quicker and simpler.
MUST READ: Will 'Voice Answer' Remedy the Absence of 'Siri' on Non-iPhone 4S Devices? [VIDEO]
MUST READ: iOS Jailbreak: How to Install Siri on Your iPhone 4/3GS & iPod Touch Without Proxy Server [GUIDE & VIDEO]

© Copyright IBTimes 2023. All rights reserved.