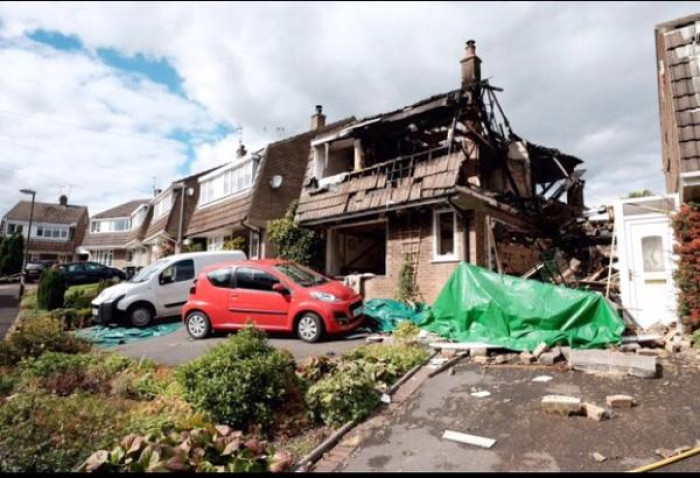 Police investigating a fire at a house in Derbyshire that left two people dead have announced they are treating the incident as suspicious. The bodies of a man and woman, believed to be married couple Shelley and Simon Saxton-Cooper, were found following a suspected gas explosion at the house in Riddings on 20 September.
A cause of death has yet to be determined, but Derbyshire Police said they believe Mrs Saxton-Cooper was injured before the explosion and are treating her death as murder.
Eyewitnesses described hearing a "loud" bang" followed by a "noise that sounded like rubble going down into a skip". Police added they are still to determine how the pair died and are awaiting the results of a post-mortem.
Chief Superintendent Sunita Gamblin said: "Although we haven't made formal identifications of the man and woman who died, we believe they are Shelley and Simon Saxton-Cooper.
"We believe that Shelley, who was 45 years old, was wounded before the explosion and fire and we are treating her death as murder. We're still unable to say how either she or her husband died as post-mortem examinations haven't been completed.
"Police, crime scene investigators and fire investigation specialists are working through the scene of the fire to find out exactly how it started and what happened. We don't believe, at this time, that anyone else is involved."
A Derbyshire Police spokesperson added specially trained officers are working with the families at this "very distressing time".