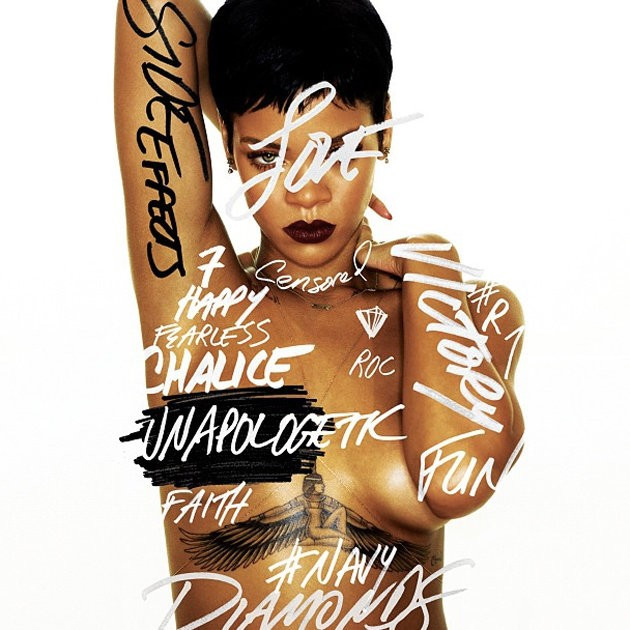 Pop star Rihanna has offered fans a teaser of her forthcoming album by unveiling a topless cover.
The 24-year-old We Found Love Hitmaker shared the cover artwork for her seventh studio album, Unapologetic, with her 26 million followers on Twitter.
Ahead of the big reveal, the singer expressed her excitement over the cover by telling fans: "I'm officially hyped for my album cover! I might just leak it early,"
In a further teaser for fans, she later wrote: "I'm going to tweet the OFFICIAL title of the ALBUM soon!!!"
The singer poses topless on the cover with words such as 'faith', 'happy' and 'victory' scrawled all over her bare body.
While one breast is covered by her elbow, the other is blocked out with black scribble.
Her recently inked goddess tattoo beneath her breasts, in honour of her late grandmother, is also visible in the picture.
Shortly after uploading the provocative picture, the singer tweeted: '"Find the #ALBUMTITLE in #allBLACKeverything on the #COVER".
Unapologetic is expected to be released worldwide on 19 November.