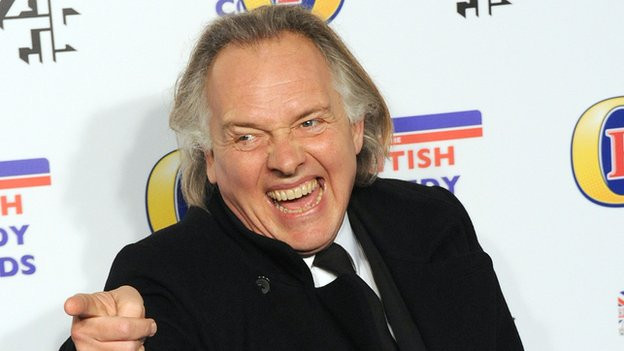 The post-mortem examination into the death of comedian Rik Mayall has come back "inconclusive".
West London Coroner's Court said more tests will have to be carried out to determine the cause of death.
The comic legend was found collapsed at his house in Barnes, south west London by his wife, Barbara Robbin. She said he may have had a fit. The 56-year-old had been diagnosed with epilepsy after suffering a near-fatal quad bike crash.
"Maybe he had a fit, maybe it was his heart. We just don't know," Robbin said.
Their daughter Bonnie, 18, paid an emotional tribute yesterday and said her father was "loved not only by my family, but by many many others".
"We will never forget him and neither will the world," she posted on Facebook.
"R.I.P to the man, the myth, the legend - my wonderful, generous, foul mouthed and hysterical father.
"My idol now and forever."
She added: "We love you daddy."
Meanwhile momentum for his 'forgotten' World Cup song, 'Noble England', is soaring through the charts and has now reached number 11- up 27 places overnight - thanks to a social media campaign being led by Jon Morter. It is competing against former X Factor contestant Ella Henderson's debut single 'Ghost', which is currently on track to take the number one spot on Sunday.
He said: "It's a cruel irony that on the eve of the World Cup we have lost him. It's now time for everyone to wake up to this fantastic song."
Morter successfully pushed out former X Factor winner Joe McElderry from reaching the no 1 spot with Rage Against Machine's 'Killing in the Name', in protest against Simon Cowell's commercial juggernaut.
The Football Association quietly dropped the idea of using Take That's 'Greatest Day' featuring Gary Barlow and Michael Owen in the wake of the singer's tax avoidance scandal.