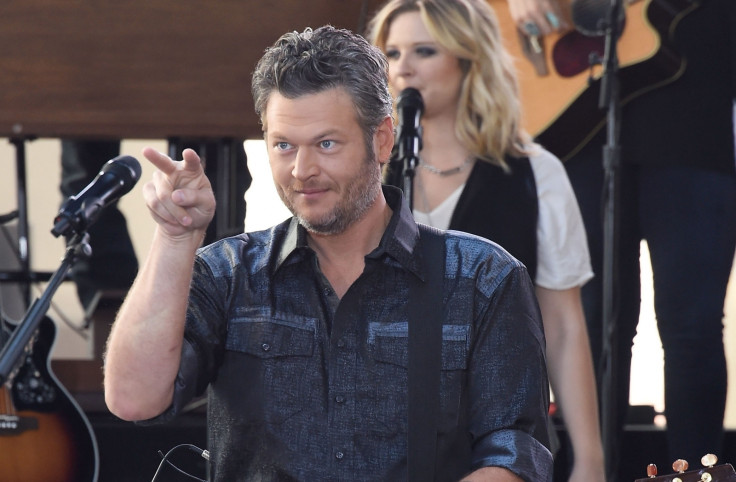 Believe it or not, Blake Shelton has bagged the "Sexiest Man Alive" title for the year 2017. While the news didn't come as a surprise to his girlfriend of two years, Gwen Stefani, some of his fans were definitely startled.
Like always, Twitter responded to Shelton's latest honour with a tsunami of memes, gifs and its own brand of humour. And looks like the country singer is game as well.
In fact, the 41-year-old Footloose hitmaker took to social media to share some of his favourite mean tweets.
"Hey guys, Blake Shelton here, am back stage at the Ellen show," he said in a video posted on his Twitter page adding, "I wanted to look at social media and see what's being said out there by my supportive people, so I just wanted to read you some of my favourite mean posts."
What followed next was a series of messages – hilarious to outrageous – as fans reacted to People magazine naming the good-humoured musician as one of the sexiest man alive.
"Woke up this morning to news that Blake Shelton is the Sexiest Man Alive. RIP every sexy man in the world who died in the 'Great Sexy Plague of 2017' overnight. You will be missed," Shelton read one of the tweets.
Next one read, "Woke up and saw Blake Shelton is the sexiest man alive, did a bunch of celebrities die or something last night."
"Blake Shelton looks like the dad in a drug commercial where they list off the side effects at the end while you watch him build a birdhouse," another fan wrote.
"Blake Shelton isn't even the sexiest man at this Waffle House."
But wait for this, this one is Shelton's personal favourite: "We may be living in a time of division and strife, but at least People Magazine has united us in our certainty that Blake Shelton is not the Sexiest Man Alive."
Sexy or not, Shelton is definitely ruling the Billboard's Top Country Albums chart this week with his latest release – Texoma Shore. And in the "sexy" department, he has complete approval from his singer girlfriend.
"I guess I've been kissing the #sexiestmanalive all this time but @people I knew that allready [sic]!!" she shared along with a romantic kissing picture.