Road rage killer Kenneth Noye could be freed within weeks
Road rage killer Kenneth Noye, one of the UK's most notorious criminals, could be released from prison in the next two weeks. The 68-year-old was jailed for life for the murder of Stephen Cameron in 1996, after he stabbed him to death during a fight on an motorway slip road at Swanley in Kent.
Noye went on the run but he was captured in Spain two years later. Convicted of the killing in 2000, he was jailed for life with a minimum tariff of 16 years. He is currently at Category C Wayland Prison in Griston, Norfolk.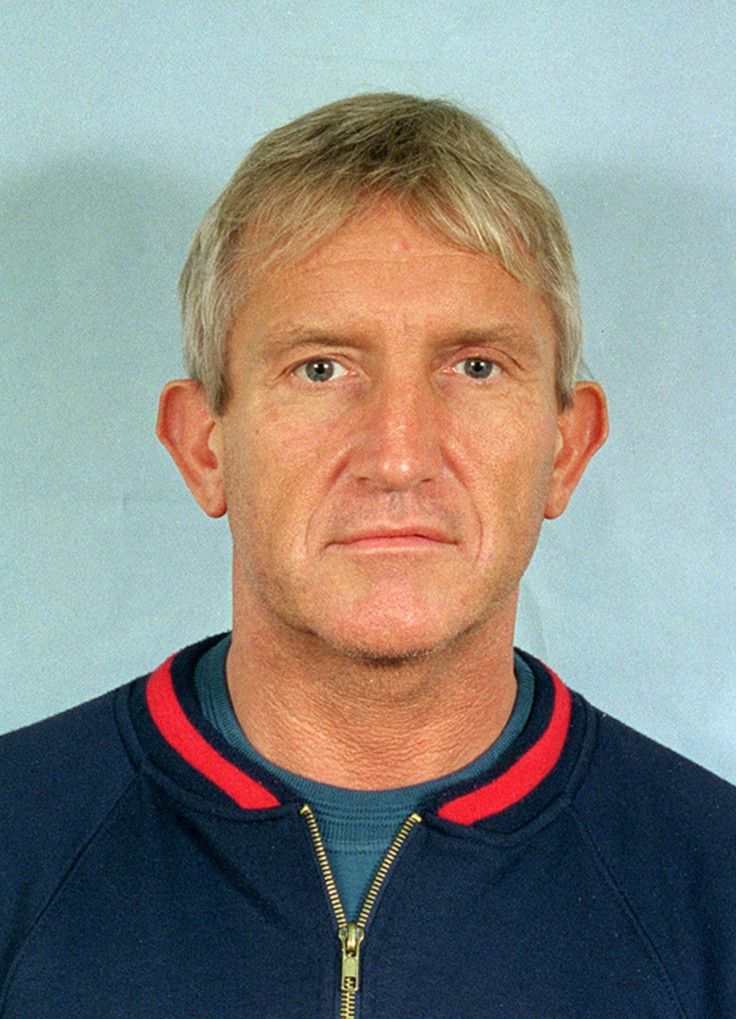 Kenneth Noye was convicted in 2000 of killing Stephen Cameron, 21, four years earlier
Reuters
A Parole Board spokesman told IBTimes UK that it had held a hearing this week to consider his release, after the case was referred to the board by the secretary of state for justice, Michael Gove. No decision would be made until September 22 and it would likely not be made public until a few days after that, the spokesman added.
Speaking earlier this year the victim's mother said that Noye was a lifelong "villain" who should never be let out of jail. "We're absolutely devastated about it because we think life should mean life," Toni Cameron told the BBC. "Our son hasn't got a life and obviously it brings it all back, it opens up wounds."
She added: "We just feel that it's not fair that he should come out and have parole. He's a villain and he always has been. His whole life is criminality."
Noye's notoriety came from his involvement in one of Britain's biggest robberies, the £26m Brinks Mat raid in November 1983. Posing as security guards, six armed men stole £26m worth of gold bullion from a warehouse at Heathrow Airport. Although many of the gang were convicted, the gold has never been recovered.
While he was being investigated for the crime, Noye stabbed undercover police officer, Detective Constable John Fordham to death on the grounds of his mansion in West Kingsdown, Kent. Noye admitted killing the officer in self-defence when he found him hiding in shrubbery and was cleared of murder. However, he was convicted of handling some of the stolen Brinks Mat gold and of conspiracy enabling him to avoid paying Value Added Tax. Jailed for 14-years, he was freed after eight.
© Copyright IBTimes 2023. All rights reserved.