Khloé Kardashian is upset over reports that Rob Kardashian is dating Blac Chyna. Lamar Odom's estranged wife apparently no longer welcomes him at her house. According to People, after the news broke that the 27-year-old model was romantically involved with the Kardashian, a source said that "he won't be welcomed back to Khloé's [home] now."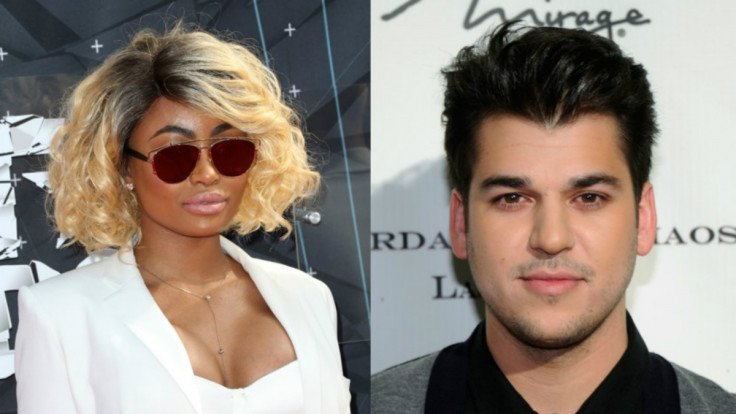 "They are dating and have been for a few weeks. Who knows how serious it is," the insider added. "Rob has been lonely for so long, so of course it's great for him to spend time with someone other than his sisters. Rob has also found an escape from his family nagging him about his heath. He has ignored their attempts to contact him."
"Rob likes her and seems to think it's mutual. It's just hard to take things seriously since obviously both share a lot of anger toward the [Kardashian-Jenner] girls," the source continued. "They have both had a lot of drama with Kim. Rob really seems to get a kick out of all the drama that he is causing."
Rumours that the two are dating started after Chyna posted a picture of herself apparently cuddling up to the E! reality TV star on Instagram. In the image, Tyga's former fiancée is seen apparently cosying up with Kim Kardashian's brother's tattooed arm. She captioned the image: "The beginning ☘"
It was previously reported that Kylie Jenner is upset over reports that Rob is dating Chyna. Another source told People: "Kylie is livid. She feels super-betrayed and can't understand why someone in her own family would stab her in the back like that."