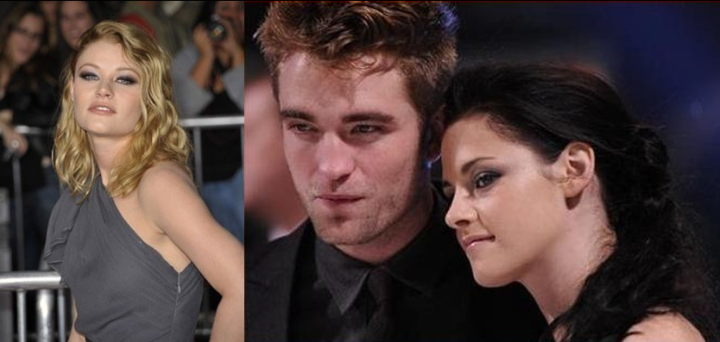 Twilight star Robert Pattinson is reportedly planning to meet up with his former co-star Emilie De Ravin while he's in Australia shooting for his new movie The Rover.
"Rob and Emilie get on ridiculously well. They stayed in touch after working together, and now Rob's moving over to her home country their texts and calls have stepped up again. They've arranged to meet as soon as possible," a source told Look magazine.
According to the magazine, the two who worked together in the film Remember Me in 2009, had sparked speculation that they were more than just friends because of their off-screen chemistry.
"Kristen knows that Rob and Em are close and that must have been difficult for her," the insider added, "When he mentioned that they might meet up, Kristen flipped. This tipped her over the edge and in turn seems to have made Rob realise their relationship was never going to go back to how it was."
Pattinson and Stewart, who are romantically involved, broke up briefly last year after it was confirmed that the 22-year actress had cheated on her boyfriend with British director Rupert Sanders. The couple were reunited for the promotion of the final premiere of The Twilight Saga: Breaking Dawn - Part 2, the hugely successful vampire-themed fantasy film franchise.
It was previously reported that the 26-year-old actor's close friendship with Ravin led Stewart to stray away and cheat on him.
"[Kristen] found it difficult to cope with Rob being close friends with another woman. As their friendship grew, she ­became more envious to the point that she would be very upset. They struck up their friendship when they were working away in New York and Kristen was still living in Los Angeles," an insider told Hollywood Life in July.
"Nothing romantic ever happened between them, but it didn't make Kristen feel any better about them being so close. They would socialize together away from the set too. They would spend their evenings together in bars and restaurants while they were in New York," the source added.