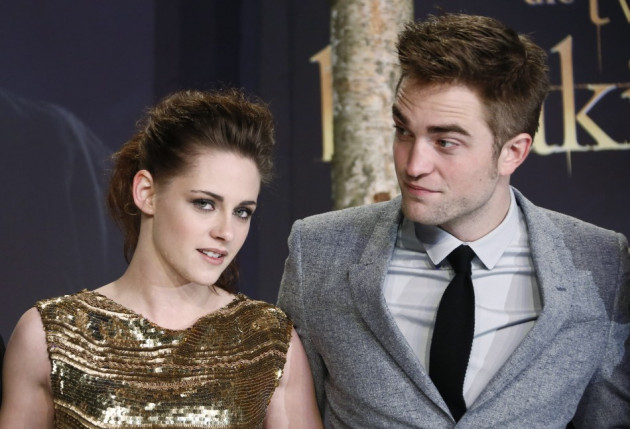 Kristen Stewart has reportedly asked boyfriend Robert Pattinson to attend the MET costume gala with her in New York next month.
According to Hollywood Life, the 22-year-old actress "wants to spend as much quality time" with Pattinson, and attend the Metropolitan Museum of Art Ball on 6 May. The two had briefly split following her affair with married director Rupert Sanders.
"Kristen loves fashion and loves Rob. She would love for Rob to attend the MET gala with her in New York in May. She knows Rob isn't crazy about these types of events and having to dress up, but she has asked him," the insider said, adding, "No word yet on whether or not he can go or if he has a scheduling conflict, but he knows Kristen would be over the moon if he joined her. They both love hanging out in NYC together, so it could turn into a romantic, fun getaway for them. And Kristen wants to spend as much quality time as she can with Rob before he starts filming his next project."
The couple haven't been seen on the red carpet together since the Twilight Breaking Dawn Part 2 premieres.
Robert Pattinson and Kristen Stewart Taking Ballroom Dancing Lessons
The couple have reportedly signed up to dance classes together too.
"Rob is the first to admit he's a terrible dancer... But Kristen has been trying for ages to persuade him to have lessons with her and he's finally caved in," a source told the Daily Star, "The pair have already had a couple of lessons with a private instructor and have been practising their moves at Kristen's mom's house in Malibu, California, where they are currently staying. They're having a lot of fun so far."