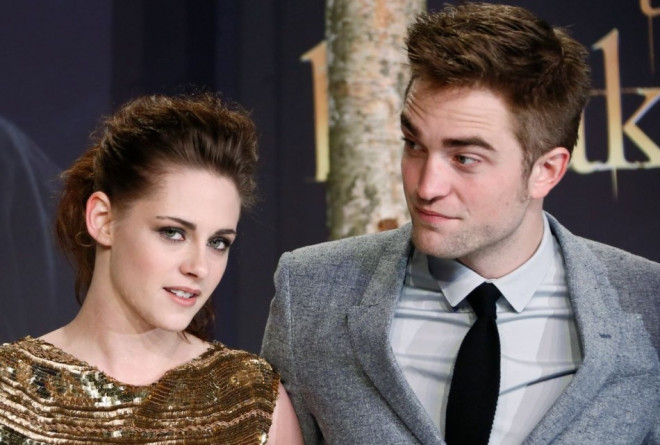 Twilight star Robert Pattinson had revealed that his mother has a huge influence on his dating life.
In an interview with Teen Vogue, the 27-year-old British actor admitted his mother, Clare Pattinson has "quite a dominant personality."
"So I've always been very comfortable around girls," he added.
Previously it was reported that Pattinson's family was "dead set against" reuniting with Kristen Stewart, after it was confirmed that she cheated on him with her Snow White and the Huntsman director Rupert Sanders.
"[Clare] seemed very unhappy that he and Kristen got back together," an insider told Look Magazine last year. "She was incredibly shocked by those pictures of Kristen with Rupert and couldn't understand why anyone would want to cheat on her son."
"To begin with, it was like Clare didn't want to lay eyes on Kristen again, but of course she and Rob reunited and that was difficult for her," the insider added.
Meanwhile, Stewart recently opened up about her past mistakes and has claimed that she fully owns up to them.
In an interview with Marie Claire, the 23-year-old actress spoke about her affair with Sanders.
"I stand by every mistake I've ever made. So judge away," she said.
"You don't know who you will fall in love with. You just don't. You don't control it," she added. "Some people have certain things, like, 'That's what I'm going for,' and I have a subjective version of that. I don't pressure myself. If you fall in love with someone, you want to own them — but really, why would you want that? You want them to be what you love. I'm much too young to even have an answer for that question."