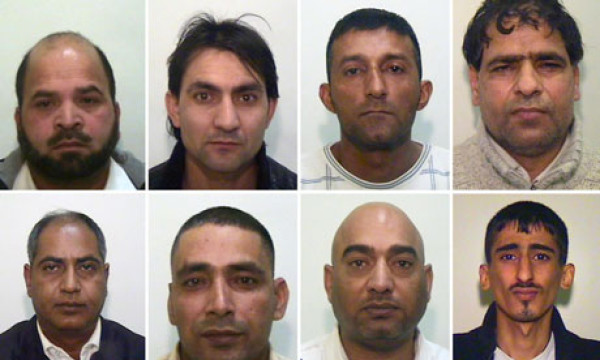 Police have apologised to the victims of child abuse in Rochdale after admitting a series of "mistakes", but added no officers will be disciplined
Greater Manchester Police (GMP) said there "failings across all agencies" while the force was dealing with child sex exploitation in the town between 2008 and 2010.
Following an investigation b GMP, supervised by the Independent Police Complaints Commission (IPCC), the force has decided no one will face misconduct proceedings after examining the actions of 13 officers.
The investigation found only one inspector warranted disciplinary action, but he retired before any sanctions were taken against him. A further six were only given "words of advice" by superiors.
The four-year long inquiry ruled GMP were too "distracted" on achieving targets such as burglary to sufficiently deal with child abuse allegations in Rochdale and placed too much emphasis on the credibility of the victims.
It also came to light that officers lacked the necessary skill set to deal with the victims. One officer was criticised in the report for yawning while one girl spoke about her abuse allegations.
The report condemned the "churn" of staff at the force, resulting leadership on the issue not being maintained and little in the way of "effective handover".
More than 40 girls were abused girls across Rochdale and Heywood during the two year period.
In 2012, nine members of a paedophile gang were jailed for a total of 77 years after they were found guilty of sexual abusing girls as young as 13.
Assistant chief constable, Dawn Copley has apologised on behalf of the force after they "openly acknowledge" mistakes were made.
He said: "For our part in that we apologise to the victims and we give them our assurance that lessons have been learned, changes have been made and we are determined to use this to continue making improvements.
"A total of seven officers were served with misconduct notices and were formally interviewed about their actions and decision-making, their handling of investigations and victim care. Many more officers were interviewed and all fully cooperated with the investigation.
"The seven officers who were served notices include the former Divisional Chief Superintendent, a Superintendent, plus two Detective Chief lnspectors, two Detective lnspectors and one Sergeant. All received management action in respect of their performance with the exception of one Detective lnspector who the investigation found had a case to answer for misconduct. This officer retired prior to the completion of the investigation.
"All officers have been spoken to, the investigation findings shared with them for their personal development and learning and the misconduct and performance issues have been individually addressed.
He added: "It is clear that mistakes were made in this investigation. We have, and continue to make significant improvements because of the lessons we have learned. We urge victims to come forward knowing that we will take them seriously and thoroughly investigate what has happened to them. People who abuse children will be traced and brought to justice."