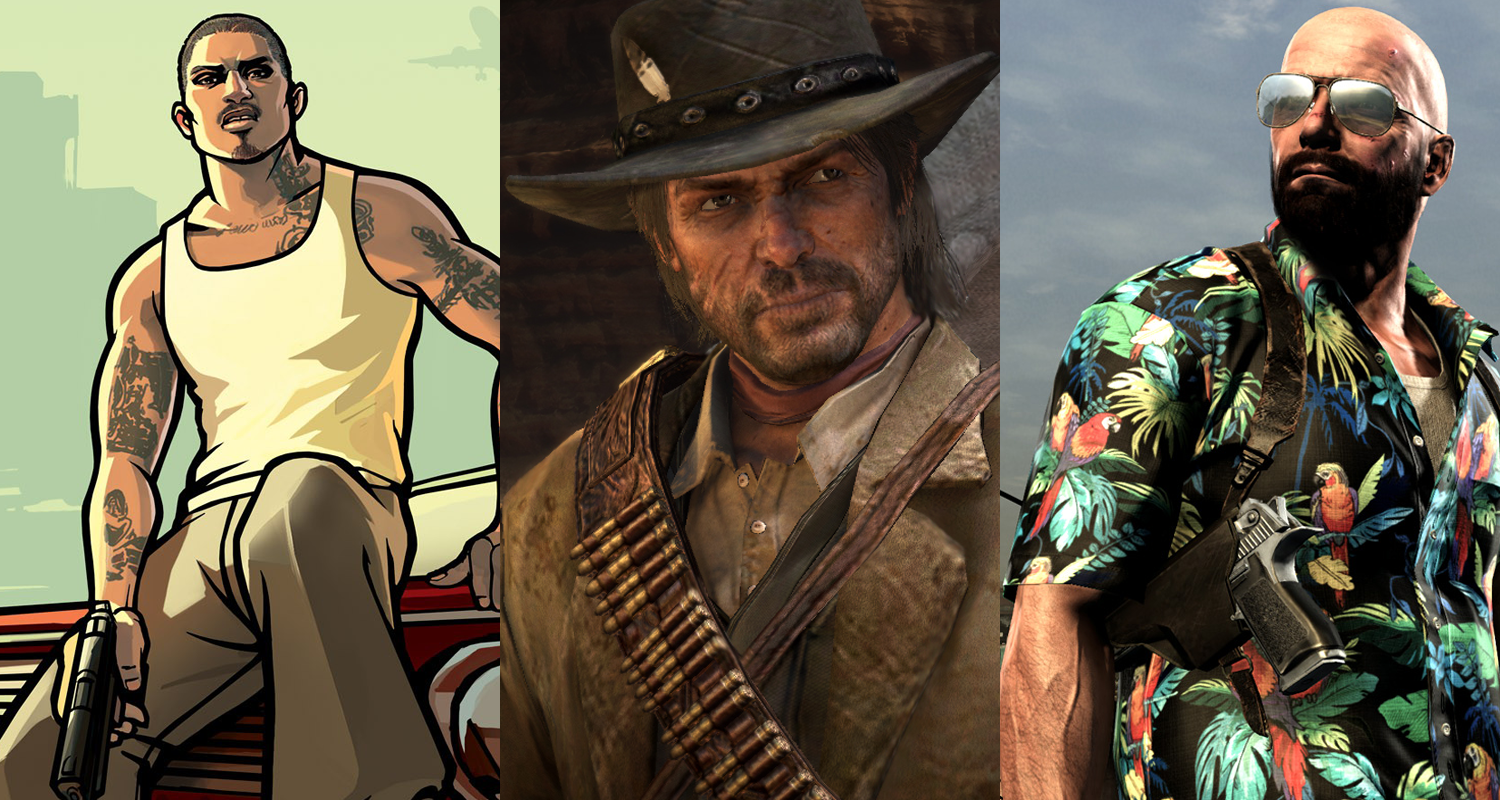 Red Dead Redemption 2 has been announced, and its first trailer arrives tomorrow (20 October) with all the fanfare and hype that's come to be expected from a Rockstar Games title. The famed studio is known for its sense of style, and the trailers it produces are often great showcases for that.
Over the years Rockstar has produced a great many quality teasers, for titles from Grand Theft Auto 5 to Max Payne 3 to Manhunt, and others we didn't pick for our list, such as Grand Theft Auto: Vice City and LA Noire.
Ahead of the Red Dead reveal, we thought we'd take a look back at some of their best to date. If there's a common theme running through this list, it's that Rockstar has fantastic taste in music and a knack for a slick edit, which often gives their marketing a cinematic sheen.
Below we've picked six of our favourite Rockstar trailers. If tomorrow's Red Dead Redemption 2 trailer can compete with any of these, it will be pretty special.
---
Rockstar's second Red Dead game is considered one of the studio's finest titles to date. It's an accolade often given to the western due to the quality of its story, which betters anything in the Grand Theft Auto series. The reason why is John Marston, Red Dead Redemption's protagonist.
This trailer focuses on Marston and his hunt for Bill Williamson, a criminal Marston used to run with, who he must find and kill under threat of harm to his family. It sets this up while introducing many of the game's colourful characters and teasing Bill Elm and Woody Jackson's fantastic score.
---
An ad rather than a full trailer, Grand Theft Auto 4's anticipated launch was met with this brief but memorable look at the series' return to Liberty City. In it, protagonist Niko Bellic walks through a slideshow of neighbourhoods and locations from around Rockstar's version of the Big Apple.
He does this to the sound of LCD Soundsystem's Get Innocuous, a great choice given the band's New York origins and their status as one of the coolest things around back in 2008. It's also just a great song to walk to, if you ever get the urge to just walk somewhere while feeling cool.
---
Another trailer, another great Rockstar score, this time from Health, a band that made Max Payne 3 a very different beast to its two predecessors. You get a taste of the act's pulsating work here, used to great effect as Max's latest tale of shotguns, slow-mo and soliloquies is laid out.
---
GTA 5's marketing campaign was laden with fantastic song choices, but one of the earlier trailers gets our pick because of the legend that is Stevie Wonder.
Prior to Rockstar picking it out for their eclectic soundtrack, Skeletons was best known as the song Argyle listens to for eight straight hours in Die Hard. It may not be as apt a choice as Get Innocuous, but it's a gem that suited the trailer well.
Being the second trailer, this footage gave players a clearer idea of what this enormous game would entail, and followed the announcement that it would be the first game in the series to feature multiple playable leads. Each of that trio – Michael, Trevor and Franklin - is given time to shine.
---
Rockstar has always courted controversy, but by far its most controversial game was 2003 "murder simulator" Manhunt. An effective psychological horror rather than anything as putrid as the Daily Mail would have led you to believe, Manhunt was creepy and unsettling, and that's conveyed perfectly in this trailer.
The use of static effects and CCTV angles lend the trailer a voyeuristic quality, much like that of the final product. It's grimy, dark and off-putting, and if anything its ageing visuals have made it all the more effective 13 years on.
---
We didn't set out to feature Grand Theft Auto on this list three times, but it's not surprising that Rockstar's defining work is often linked to its greatest success. The trio of PS2 era games that came to define open world crime games needed to be represented, and so we chose the very first trailer for 2004's San Andreas.
Jungle Fever by Chakachas is a great fit for the Rockstar's sun-baked take on California, from the Los Santos neighbourhood where CJ's journey begins, through misty woods, the steep streets of San Fierro, and the desert stretch between there and the tacky glitz of Las Venturas.
It's probably not the ideal song for a 14-year-old to be listening to when their mum walks into their room though: "It's a trailer! Honest! Look! How have you not heard this song before?" I speak from experience.
For all the latest video game news follow us on Twitter @IBTGamesUK.