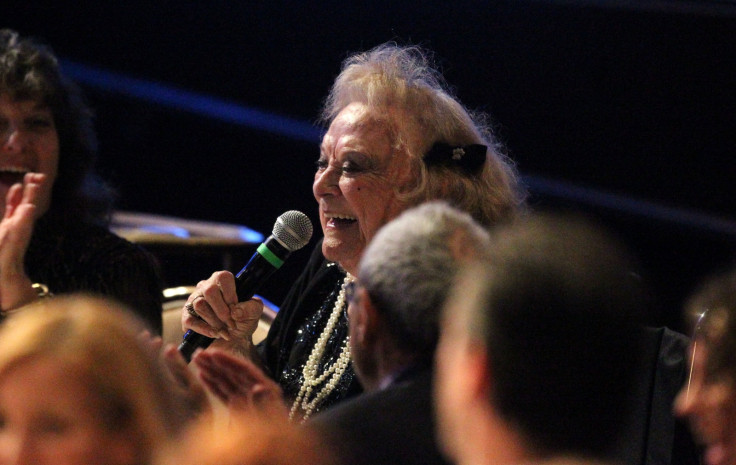 Rose Marie, an American actress best known for her ground-breaking role as Sally Rogers on "The Dick Van Dyke Show", has died at the age of 94.
She died on Thursday (28 December) at her home in Van Nuys, California, publicist Harlan Boll confirmed. The cause of her death was not immediately known. "It is with broken hearts that we share the terribly sad news that our beloved Rose Marie passed away this afternoon," a statement on her official Twitter account stated.
With a nine-decade long career, the three times Emmy-nominated actress had one of the longest and most fascinating entertainment careers in history. She started her career as a child artist at the age of three and became famous as Baby Rose Marie. Later, as a teenager, she became a nightclub singer before returning to radio as a comedienne.
In the 1950s, she returned to the television and hit the big screen in 1954, starring opposite Phil Silvers in "Top Banana", an adaptation of Silvers' Broadway show about a TV comedian.
However, the show that gave her much-deserved recognition was "The Dick Van Dyke Show", where she played Sally Rogers. She was also nominated for Emmy for her work in the show and had received a star on Hollywood's Walk of Fame in 2001, USA Today reported.
After five seasons of the "The Dick Van Dyke Show" were premiered, Marie moved to "The Doris Day Show" and also appeared on a variety of series, including "The Monkees" and "My Three Sons".
Remembering the veteran actress, Carl Reiner, the creator of the "Dick Van Dyke Show", tweeted: "There's never been a more engaging & multi-talented performer. In a span of 90 years, since she was four, dear Rosie performed on radio, in vaudeville, night clubs, films, TV, & Vegas & always had audiences clamouring for "more!!"
Director Jason Wise has recently chronicled her long career in her documentary "Wait For Your Laugh", which features interviews from her numerous co-stars, including Carl Reiner, Dick Van Dyke, Peter Marshall and Tim Conway.
Marie was born in Manhattan to Italian-American vaudeville actor Frank Curley, and Polish-American Stella Gluszcak. She was married to trumpeter Bobby Guy from 1946 until his death in 1964.
She is survived by her daughter Georgiana Marie "Noopy" and her son-in-law Steven Rodrigues.