Royal Author Says Meghan Markle Still Corresponds With King Charles III
Omid Scobie says the Duchess of Sussex sends photos of her children to His Majesty.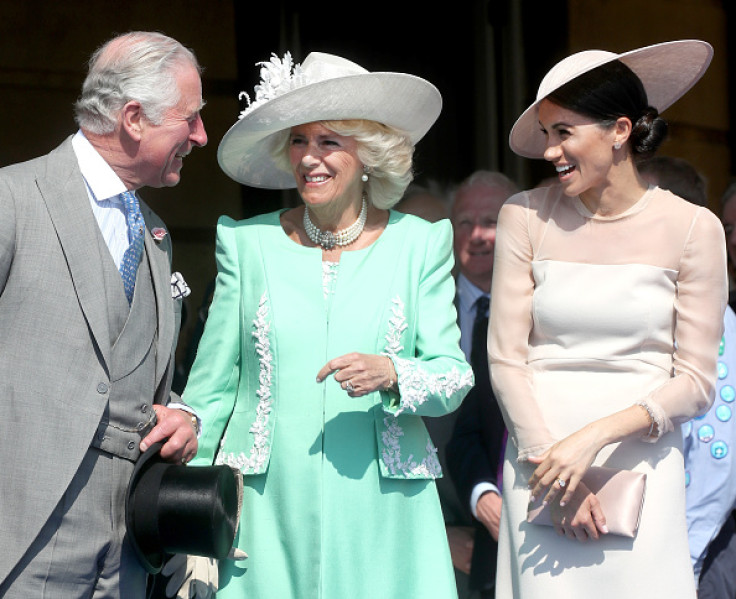 Royal author Omid Scobie said that Meghan Markle may have already "moved on" from the royals but she still communicates with King Charles III when it comes to Prince Archie and Princess Lilibet.
The author teased the contents of his book "Endgame" ahead of its release on November 28 during an exclusive interview with People. He talked about the status of the Sussexes' relationship with the royal family, saying that the Duchess of Sussex no longer wants anything to do with them.
"Quite early on in the (book-writing) process, some of those Meghan sources that I really leant on in the earlier years this time were like, 'You know what? She doesn't want anything to do with it,'" Scobie said.
Yet he added that both Prince Harry and Meghan Markle have kept an open line of communication with King Charles III.
He said: "With Harry, there's a reluctant acceptance that this is just who his father is. He would rather have that in his life than to cut it off completely. Hence, when they talk it is often [Harry] reaching out."
As for the Duchess of Sussex, Scobie shared that he was also "surprised to learn" that she still "has some sort of correspondence" with King Charles III. He said she sends him photos of Prince Archie, four, and Princess Lilibet, two. Although they are not sent directly to him the move shows "there is a willingness there" to communicate.
The author, who co-wrote the book about the Sussexes called "Finding Freedom," likewise added that Prince Harry "still has unfinished business when it comes to his battles with the press".
He pointed out: "His challenge will be to find something that balances that out so we can see him working in a space that isn't connected to the ties that bind from the past."
The last time Meghan Markle was in the U.K. was in September 2022, when she attended the funeral events for Queen Elizabeth II and her funeral on September 19. Since then, she has not returned to the country. Meanwhile, her husband had made several trips this year, including for his father's coronation on May 6 and then for the WellChild Awards in September.
Scobie's interview comes after royal correspondent Victoria Ward said that Prince Harry and Meghan Markle called King Charles III on his birthday on November 14. Prince Archie and Princess Lilibet also recorded a video of themselves singing "Happy Birthday" to their grandfather. She said the call marked a "notable shift in tone" that could pave the path toward reconciliation.
© Copyright IBTimes 2023. All rights reserved.