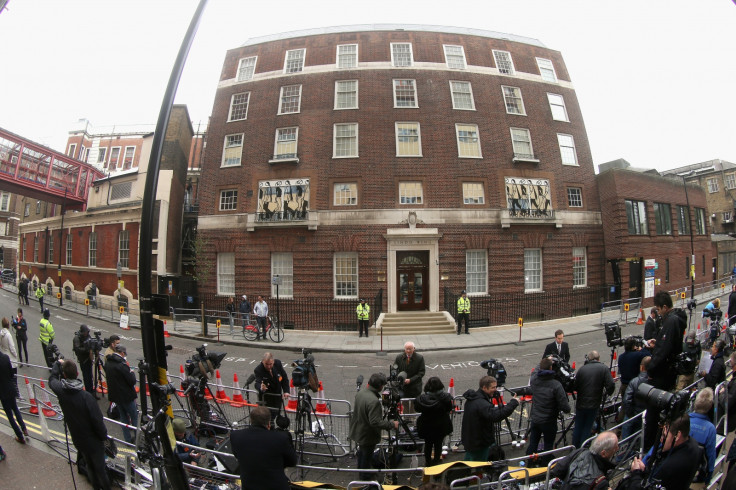 The world's media headed to St Mary's Hospital to occupy a small strip of pavement outside the Lindo Wing on Saturday (2 May), following the news that the Duchess of Cambridge has gone into labour.
While they wait, a small team of people inside the hospital are working hard to help Kate Middleton and to deliver her next child.
The medical team
Kate's medical team is led by consultant obstetrician Guy Thorpe-Beeston, who assisted with the birth of Prince George on 22 July, 2013.
The Cambridge graduate was appointed by the Queen to the post of the Surgeon-Gynaecologist to the Royal Household, taking over from Sir Marcus Setchell, who recently retired.
Thorpe-Beeston is a member of the maternity wing's high-risk pregnancy team at the Chelsea and Westminster Hospital, where he is a consultant obstetrician and gynaecologist.
He will be joined in the Lindo Wing of London's St. Mary's Hospital by Alan Farthing, a consultant gynaecological surgeon and oncologist at the West London Gynaecological Cancer Centre at Queen Charlotte's Hospital.
Farthing also assisted Sir Marcus with the delivery of Prince George, and was later promoted to the post of the Queen's Surgeon-Gynaecologist.
Friends, family and staff
Loyal husband Prince William will be on hand to provide support, as will Kate's parents, Carole and Michael.
Her siblings, Pippa, 31, and James, 28, are expected to arrive at the Lindo Wing, and Prince Charles and the Duchess of Cornwall will also visit once the baby has been born.
Unfortunately, Prince Harry will be abroad for the birth, as he is spending time with the Australian army in Perth and Sydney.
Prince George's live-in nanny, Maria Teresa Turrion Borrallo, will be a prominent figure in the second royal baby's life.
Borrallo has been indispensable to the Duke and Duchess, and is expected to care for the new arrival as well, as they do not intend to hire another nanny.
The Duchess of Cambridge will be assisted by her private secretary Rebecca Deacon, who is in charge of her public and private diaries and accompanies her on official engagements.
Deacon has been in the most senior role in the Duchess' household since 2012, and was at the Lindo Wing for the birth of Prince George.
"Becca is loyal, well organised and incredibly discreet. She very quickly became indispensable to the Duchess," a source told the Daily Mail.
A dedicated press team will also liaise with the world's media camped outside the hospital, informing them when the baby is born and managing reporters and camera crews.
As the world's eyes will be on Kate, she will also be visited by stylists, hairdressers and make-up artists before facing the cameras outside.