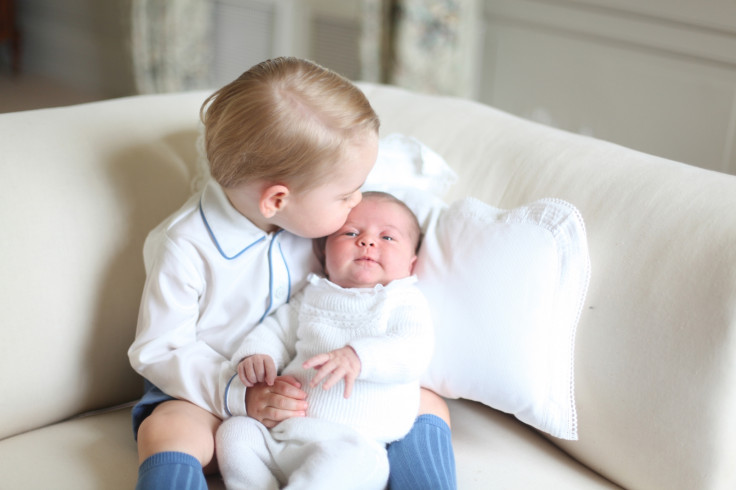 The royal family has issued a warning to media outlets which may be in possession of unauthorised paparazzi photos of Prince George and Princess Charlotte after claims the prince had been harassed by photographers.
Kensington Palace has released a scathing letter so people paying paparazzi photographers for their images of the royal children will be able to better understand the "distressing activity around a two-year-old boy that their money is fuelling".
Photographers have been adopting tactics that had it difficult for royal staff to tell if someone was taking photos or intended to do more immediate harm, the letter claimed. "In recent months, there have been an increasing number of incidents of paparazzi harassment of Prince George. And the tactics being used are increasingly dangerous," the palace said.
The letter, which was sent by Jason Knauf, the communications secretary to the Duke and Duchess of Cambridge and Prince Harry, detailed intrusions of privacy including an instance of a photographer hiding in sand dunes to take photos of Prince George. It also mentions the "disturbing" case of another photographer hiding out in a car near a children's play area in order to catch a glimpse of the prince.
The letter said: "One recent incident – just last week – was disturbing, but not at all uncommon. A photographer rented a car and parked in a discreet location outside a children's play area. Already concealed by darkened windows, he took the added step of hanging sheets inside the vehicle and created a hide stocked with food and drinks to get him through a full day of surveillance, waiting in hope to capture images of Prince George. Police discovered him lying down in the boot of the vehicle attempting to shoot photos with a long lens through a small gap in his hide.
"All of this has left the Duke and Duchess concerned about their ability to provide a childhood for Prince George and Princess Charlotte that is free from harassment and surveillance," the letter went on to read.
Prince William and Kate Middleton said Prince George and Princess Charlotte should not grow up exclusively "behind palace gates and in walled gardens" and wanted their children to be free to play in public and semi-public spaces with other children without being photographed.