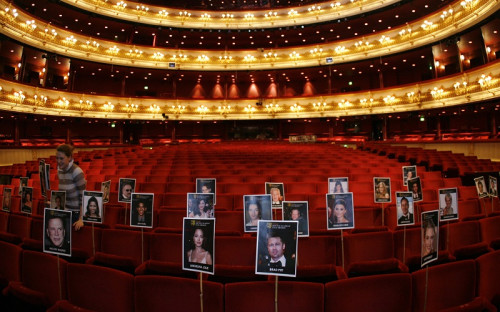 Workers at the world famous Royal Opera House in London have been singing for joy after cleaners and porters secured a show stopping 26% pay rise.
The workers, who are employed by the sub-contractor MITIE, were earning just £7 per hour.
But 50 porters and cleaners are now in line for a pay hike after securing the London living wage of £8.80 an hour from 1 April 2014.
"The curtain has come down on poverty wages at the Royal Opera House," said Carolyn Simpson, Unite regional officer.
She added: "It's astounding that we had to fight for workers at one of the world's most prestigious venues just to get them a living wage.
"The world's elite can pay hundreds of pounds for a ticket but the bosses resisted paying cleaners and porters the bare minimum it takes to get by in London."
The London living wage is an hourly rate set independently and updated annually.
The living wage is calculated according to the basic cost of living in London and employers choose to pay the living wage on a voluntary basis.
"I can confirm that following negotiations between ourselves, our contractor MITIE, and Unite, it is has been agreed that MITIE cleaners and porters at the ROH will be paid £8 from 1 February 2014 and £8.80 from 1 April 2014," a spokeswoman for the Royal Opera House said.
MITIE had not responded to a request for comment at the time of publication.