RT adverts spreading 'Russian propaganda' on London Tube and buses under fire
London Mayor Sadiq Khan has ordered a review of RT adverts on London transport.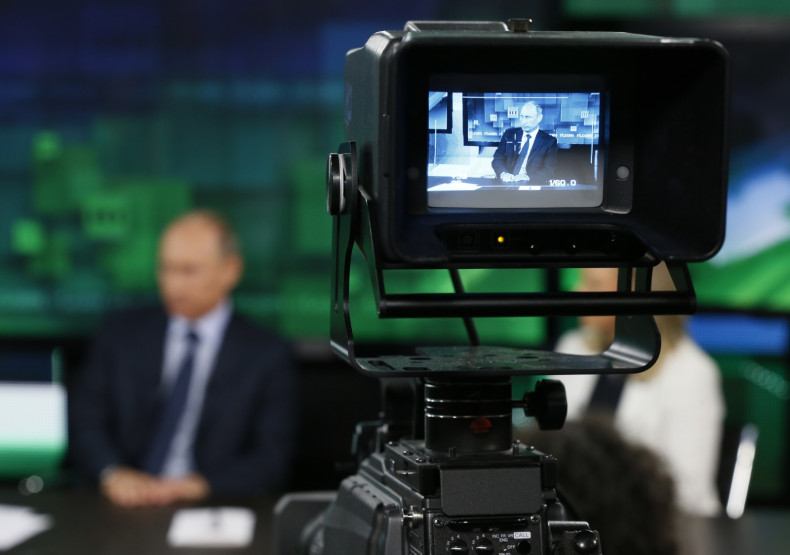 Transport for London (TfL) is being urged to review "highly-political" advertisements currently in circulation by RT – a Russian media outlet accused of disseminating Kremlin propaganda.
One Conservative Party official spoke out after RT, formerly Russia Today, was accused of working to influence political movements in the UK and US, including the Brexit vote last year.
He appealed to London mayor Sadiq Khan to scrap advertisements placed across the city's bus stops and tube stations which poke fun at allegations that the network is used for clandestine purposes.
"Beware! A 'propaganda Bullhorn' is advertising here," one RT message reads.
Another states: "The CIA calls us a 'propaganda machine'. Find out what we call the CIA."
Most of the commercials refer to its alleged role in spreading misinformation during the 2016 US presidential election, which security services believe helped elect Donald Trump to the White House.
"We must not allow our values of free press blind us to what in this particular case is clearly a Russian state-sponsored propaganda arm," said London Assembly member Gareth Bacon.
"I am asking the mayor to immediately move to block this company from advertising further on the Transport for London estate. These adverts breach TfL advertising rules and are highly political in nature, emanating from a foreign power that is often hostile to the UK and its allies."
RT is very active across both traditional broadcasting and social media. In early October, amid mounting suspicion, it was removed from YouTube's premium advertising platform. In mid-November, the outlet registered as an agent of a foreign government in the US.
The mayor's office said RT had a licence to operate in the UK, but noted that a probe would now consider if the flagged advertising breached a policy which bans political messaging.
A statement read: "RT is licensed to operate in the UK by Ofcom but, in the light of the recent controversy surrounding RT, the Mayor has asked TfL to look again [at the ads]."
The network, meanwhile, has claimed that the run of advertisments has already ended.
A spokesperson for RT (via Evening Standard) said: "Considering that RT's London campaign – fully approved by TfL – has already concluded, this a ban would be a false enterprise in every sense.
"Our ads are not political, but rather, they question the prevalent media narratives of the day."
In 2014, outdoor advertising by RT featuring ex-US president George W. Bush and former UK prime minister Tony Blair, was rejected in London because of "political overtones".