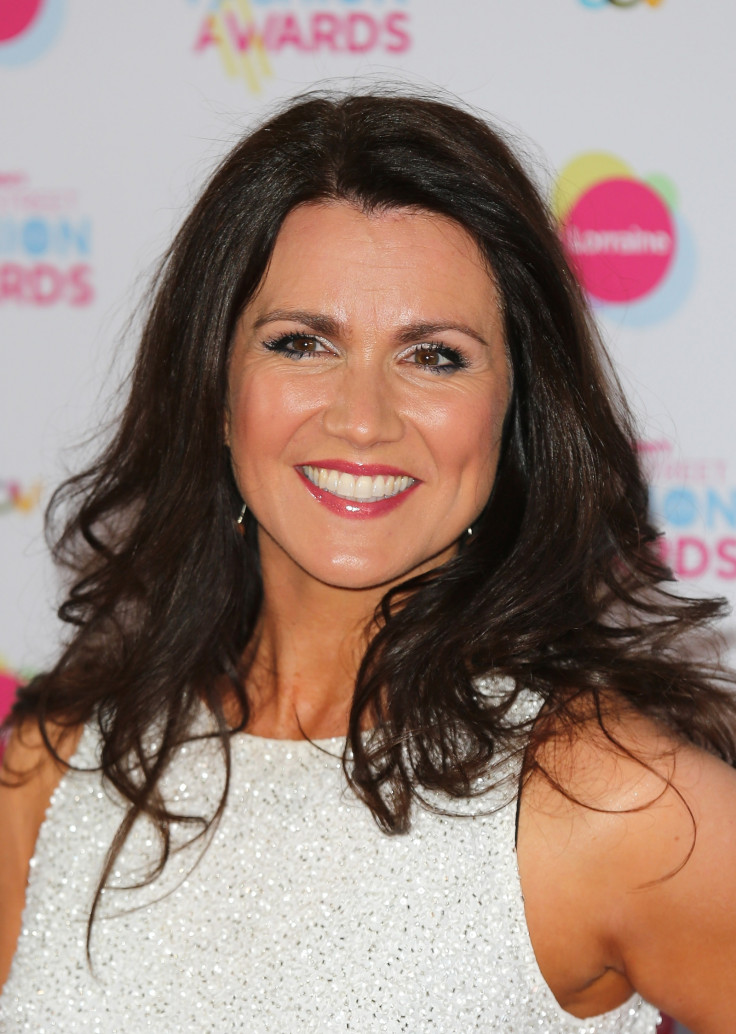 Often being accused of being flirtatious when it comes to interviewing male guests, Good Morning Britain host, Susanna Reid says it "strikes [her] as odd that the focus for some is on the person doing the interviewing and what they're wearing".
The 44-year-old ITV presenter, who took part in last year's Strictly Come Dancing, has defended her more laid-back interview technique by suggesting that people get the wrong idea from her actions and friendly questioning style.
"[Things like] wearing a dress and chewing a pen is interpreted as something else," she told Good Housekeeping Magazine. "It's frustrating – I'm a professional interviewer whose job it is to get the absolute best out of people.
"To then have it described in a different way, feels a bit like come on, really?"
Reid said she doesn't believe that she's flirting. She added that any backlash she receives from viewers makes her a stronger person. "As a woman in the media you have to take that as part of the rough and tumble. It enables you to lay down another layer of thick skin," she told the magazine.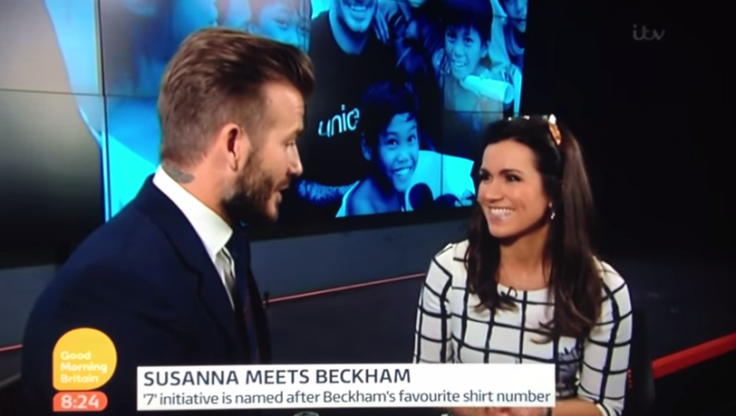 Reid is best-known for her light-hearted interview style by which she has chatted to the likes of David Beckham, Avengers: Age Of Ultron star Jeremy Renner and Arctic Monkeys front man Alex Turner, to whom she jokingly said: "you would look good on the dancefloor".
One of her more "controversial" interviews was when she met with David Cameron in March of this year to talk about the upcoming General Election, which is when she was called out for chewing on her pen and quite blatantly showing her legs throughout the discussion.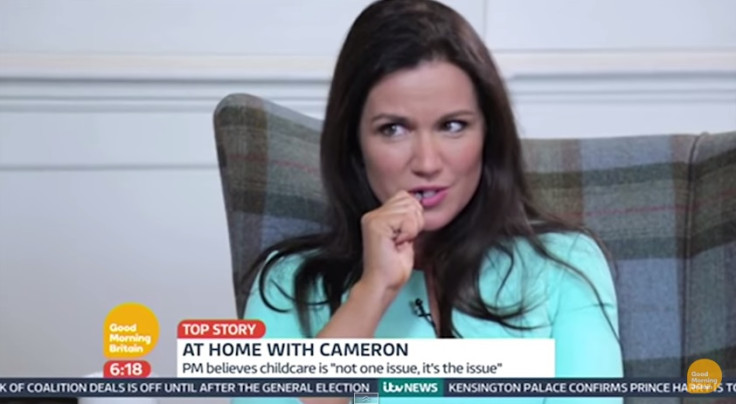 "It did feel like the wrong focus of the interview," she claimed. "It's a little bit reductionist to boil it down to wearing a dress, aka flashing the pins."
Reid, who often posts her stylish ensembles before each live show on Twitter, admits she doesn't even get to select the clothes she wears, so to be accused of being coquettish through her garments is unfair.
"I don't choose a particular dress. Sometimes you do think, what are we saying about women in journalism when we do that? You have to accept a certain level of scrutiny but does it frustrate me sometimes, of course it does."