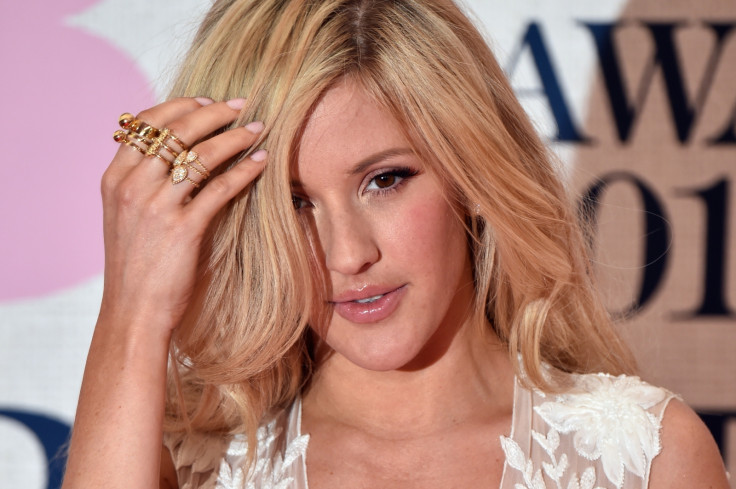 In an interview with Elle UK (which will hit stands on 4 June), Ellie Goulding has revealed she has gone "on a few dates" with One Direction's Niall Horan in the past.
Goulding is in a relationship with McBusted member, Dougie Poynter who she describes as her long-term crush and "way too good-looking" for her, but was linked to Horan back in 2013 after the pair were spotted meeting up on various occasions and later kissing at that year's V Festival.
Horan has recently split from his girlfriend of five months, Melissa Whitelaw, just as rumours start to emerge that he could be dating Ariana Grande.
While discussing her past relationships, the Love Me Like You Do singer laid to rest the old stories about a previous love triangle between herself, Horan and Ed Sheeran.
The 28-year-old continued: "I have absolutely no idea where that came from and why it was turned into such a big thing. I was never in a relationship with Ed."
The assumption that the three British artists had been connected romantically first emerged in 2014 when Sheeran implied through several interviews that his song Don't, from his second album, was about Goulding cheating on him with One Direction member Horan.
A year prior to the song being released, the Thinking Out Loud hitmaker had admitted he had enjoyed a brief romance with Goulding, which supported the theory even further.
The track featured lyrics such as "But me and her we make money the same way. Four cities, two planes the same day", and "I never intended to be next. But you didn't need to take him to bed that's all", which fuelled the rumours even more.
He has since then told Entertainment Weekly he "never actually confirmed" his song was about the trio and it now appears Goulding herself is denying ever having dated Sheeran.
Another artist who often gets discussed because of who they are dating is Goulding's friend Taylor Swift. "It's something I've talked about with her a lot," Goulding told Elle. "She definitely feels that. She gets bothered by it.
"I find it frustrating that female musicians are constantly defined by the men they have or haven't dated".
She continued to draw comparisons over the way a lot of female musicians are treated in the media by saying: "You can be a great artist, you can write great songs, but the thing that everyone is going to talk about is some relationship they think you have had or not had. It's definitely something we both think happens to female artists over male artists."