Russian helicopter crash survivor's desperate plea to emergency services
Three survivors waited for five hours to be rescued as 19 people - thought to be oil workers - died.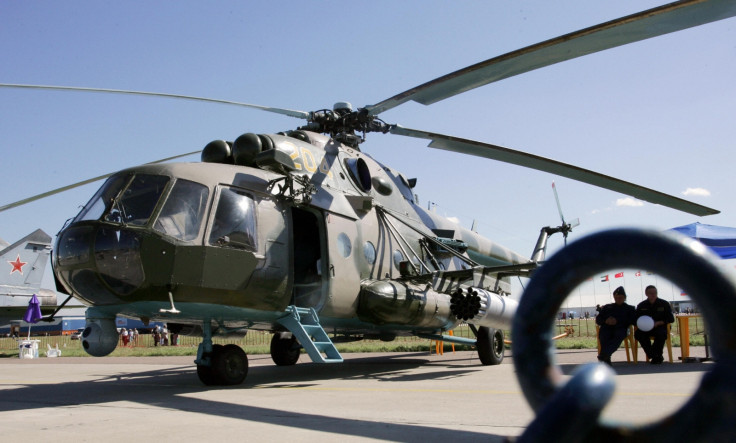 The details of an emergency telephone call made by a survivor of a helicopter crash in Siberia emerged today (Saturday 22 October). Nineteen of the 22 passengers died when the Mi-8 helicopter crashed 80km (49m) from Novy Urengoy on Friday evening.
Alexey Veremev called emergency services to alert them to the crash the Siberian Times reported, pleading: "Where is the help? Will there be any help?"
"Three are moaning, I am the fourth," the 42-year-old told emergency services. "The rest do not even moan.
"One guy was able to climb out, he wanders around the helicopter, but he is kind of insane."
Only three were alive, including Veremev, when emergency services arrived, an unnamed member of the authorities told Siberian Times.
Those still alive had suffered serious injuries including head injuries, hypothermia and a fractured spine. The survivors endured a five hour wait for the emergency services in temperatures of 7°C, it was reported.
The Russian emergency ministry confirmed in a statement on Friday night: "The Mil Mi-8 helicopter that was following the route from Suzun oil fields (Krasnoyarsk Territory) to the settlement of Urengoi has crash landed today at 06:57 PM (Moscow time) 80 km to northwest of the settlement of Urengoi, Purovsky District, Yamal-Nenets Autonomous Area. According to preliminary information, there have been 22 people on board.
"Groups of rescuers use off-road vehicles to get to the crash site of the Mil Mi-8 helicopter.
"Search and rescue units from the settlement of Urengoi and the Zapolyarnaya Arctic Station of Novyi Urengoi Fire and Rescue Garrison, rescuers of Tazovsky Search and Rescue Unit, as well as medical brigades were dispatched to the crash site. More than 140 people and more than 20 units of equipment are involved in the search and rescue operation."
It was reported by Russian news agency TASS that the Russian Investigative Committee (IC), Russia's main federal investigating authority, had launched a criminal investigation into the crash. According to the IC's press office, three primary causes were being considered, violation of security measures, equipment malfunction and poor weather conditions, but they added "there is no mainline of inquiry now."
The helicopter is understood to have been carrying workers for a subsidiary of oil company Rosneft, which is largely owned by the Russian government.
Last November 15 died in a helicopter crash in the Krasnoyarsk region of Siberia, also carrying Rosneft workers.
© Copyright IBTimes 2023. All rights reserved.