A 21-year-old Russian student has admitted to killing her boyfriend during a BDSM sex game before dismembering his body using a kitchen knife. Anastasia Onegina initially denied killing her boyfriend, telling police she only dismembered his corpse after finding him dead.
Onegina murdered her 24-year-old lover Dmitry Sinkevich, a former policeman and conscript soldier, at her Oryol flat before cutting him to pieces. She reportedly beheaded Sinkevich, sliced off his genitals and cheeks, severed his limbs, several fingers and toes and then gutted him.
According to reports, Onegina threw pieces of Sinkevich's body into bins outside, stored others in the freezer and hung some more on hooks around her apartment like a butcher's shop.
Onegina told police she was afraid of being accused of his murder but later admitted to causing his death. Investigators revealed Sinkevich died of asphyxiation during a BDSM sex game.
A neighbour identified as Lyubov revealed that Sinkevich's body parts were hanging on hooks and thrown in the trash. "His meat was hanging on hooks, but they did not allow me to stop and look too closely," Lyubov said. "His hands and feet in the trash, guts in a package in the refrigerator, fingers are scattered across the flat."
According to the Daily Mail, as Onegina cut up Sinkevich's body, her sister Ksenia called her and asked her what she was doing. "I'm dismembering my boyfriend," she replied.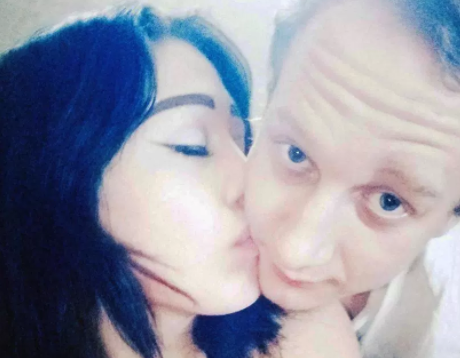 Ksenia called their father, a policeman, and he reported it to police.
Onegina was previously married and her husband died in mysterious circumstances shortly after their wedding. She was sent to a psychiatric hospital for a year and a half following his death and later released. A court ordered Onegina to undergo psychiatric tests as the murder probe continues.