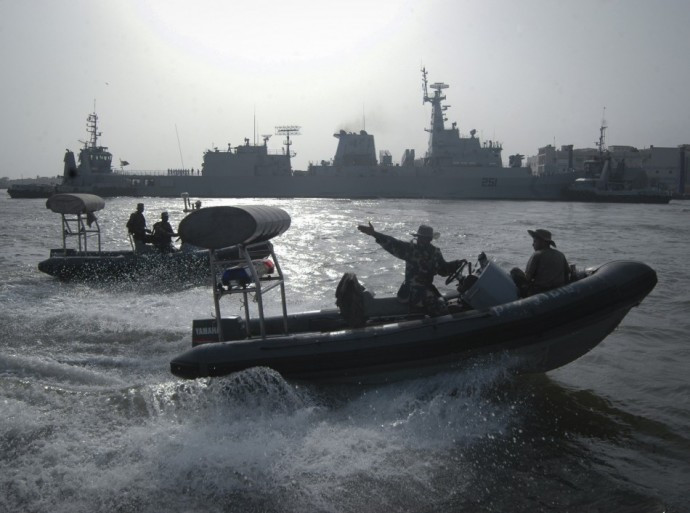 Almost five years since their capture in the Indian Ocean, 26 Asian sailors have been released by Somali pirates. Three members of the original crew have died since the boat was hijacked, the local authorities told Reuters. The ship's captain was killed during the hijack close to the Seychelles, while a further two died of illness in the intervening years.
The crew of the FV Naham 3 had been held in a small fishing village, Dabagala, around 250 miles northeast of the capital Mogadishu since the hijack. They had been moved to Galkayo, the capital of Somalia's Mudug region, around 170 miles inland, since their release.
Speaking to Reuters, local mayor Hirsi Yusuf Barre said: "The crew is here [Galkayo]. They will be flown to the Kenyan capital, Nairobi, on Saturday."
The Oceans Beyond Piracy group confirmed the release and said the hostages would be repatriated using a UN humanitarian flight shortly before being sent to their home countries.
In a statement on the Ocean's Beyond Piracy website, John Steed, of the Hostage Support Partnership, said: "They are reported to be in reasonable condition considering their ordeal.
"They are all malnourished. Four are currently receiving medical treatment by a doctor in Galcayo. They have spent over four and a half years in deplorable conditions away from their families."
Steed thanked the Galmudug authorities and the local community for their efforts in securing the release of the hostages, and in particular, he said Leslie Edwards of Compass Risk Management had spent 18 months negotiating the terms of the release.
It was not known whether a ransom had been paid for the release of the hostages who were from China, the Philippines, Cambodia, Indonesia, Vietnam and Taiwan.
At the time of the hijack, attacks such as this were relatively common. However, a local security official said the vessel had sunk in unknown circumstances.
Since the spate of cases of attacks by Somali pirates a few years ago, shipping firms began hiring private security services to protect their vessels. Previous attacks took place more than 1,000 miles from the Somali coastline and had cost the shipping industry billions, Reuters reported.