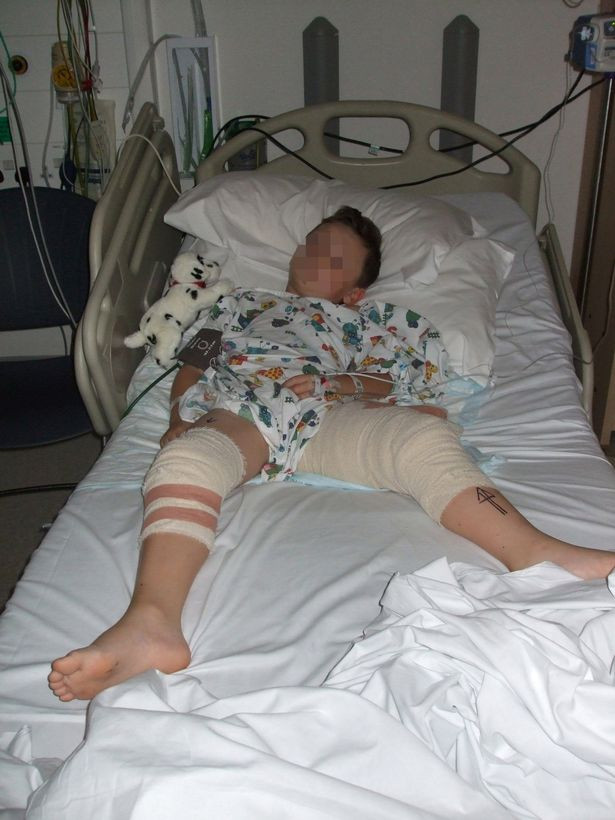 A seven-year-old boy who was shot in the leg on his doorstep in Salford has written a letter to Santa Claus asking him to help the police "catch the people who hurt me". Christian Hickley and his mother Jayne, 30, were both shot at by two armed men after answering the door at their home in Eccles on 12 October.
The mother was shot twice in her legs, while Christian received a single gunshot wound to his left leg. Both have now been released from hospital following numerous operations. Police are investigating whether the two were shot after getting caught up in a gang war linked to the murder of "Mr Big" Paul Massey on 26 July and several other shootings across Salford and north Manchester.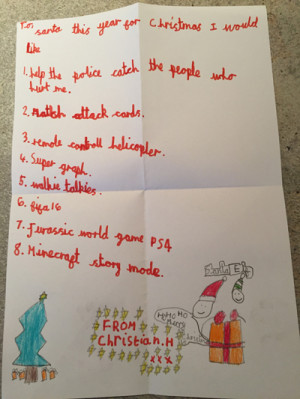 Greater Manchester Police has now revealed the seven-year-old has written a letter to Father Christmas asking for help to find those responsible for what detectives previously described as a "sickening and cowardly act".
Detective Chief Superintendent Russ Jackson of the Greater Manchester Police Serious Crime Division said: "It is heart-wrenching to know that a little boy who should be writing a list filled with exciting gifts, has got this at the top of his Christmas list.
"What happened to Christian will stay with him for the rest of his life but what we can do is try to make this up to him by finding those responsible and bringing them to justice.
"These people have absolutely no place in civilised society and we remain as determined as ever to find them. We are continuing to appeal for information and I would like to urge anybody who may know something to please get in touch."
The news of the boy's letter arrives after Greater Manchester Police announced it is offering a £50,000 reward – the joint highest ever amount offered by the force – to anyone who can provide information which leads to a prosecution for Massey's murder.