Samantha Grant has revealed the last conversation she had with estranged half-sister Meghan Markle, claiming that she hasn't spoken to the future royal in three years.
The 53-year-old former actress, who lives in Florida, has been extremely vocal about the Suits star to the press and social media, flitting from defending to attacking her.
Despite expecting an invite for 36-year-old Markle's wedding to Prince Harry on 19 May, Grant hasn't actually had contact with her sibling since a phone call in late 2014.
"Her last words were, 'I love you, babe. I'm really glad we had this conversation. Keep in touch'.
"And she couldn't – she got busy. I tried. But I think she just got really busy."
She added: "I hope now that she knows I was there. I should've really reached out more... but I'm proud of her."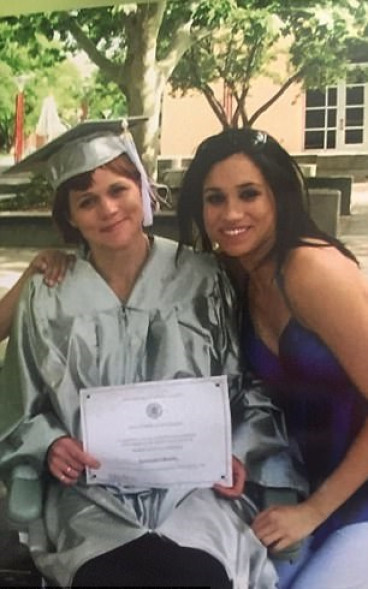 Since Grant has been quite vocal about her sister's royal romance, she is uncertain as to whether she'll get an invite to the big day.
Grant continued: "That's her day. It's her special moment. And I would love to be a part of it. But, I think, possibly she might also understand that it's not easy for all of us to get there. But if we can, we will.
"It would be pleasing for us to be there and be invited. But it's entirely her decision," she added.
In light of the several negative comments she has made about Markle, Grant said: "I can only say to Meg, 'Forgive me.''"
Grant has been promoting her forthcoming memoir in recent months, named The Diary of Princess Pushy's sister. She claims that the title is not an insult to Markle – who she once dubbed a "social climber" – but about "social perceptions and labels".
She also made headlines earlier this week for slamming Markle over her £56k ($75k) designer engagement dress, insinuating she should be helping their father Thomas financially instead.
Grant told InTouch: "If you can spend $75,000 on a dress, you can spend $75,000 on your dad."