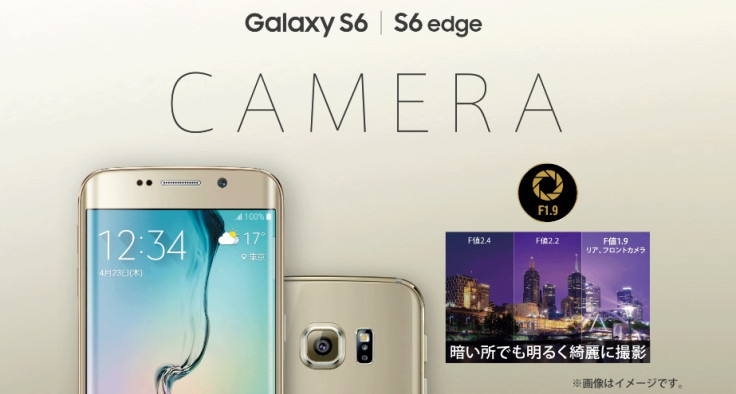 Samsung has removed its own name from the Galaxy S6, S6 edge and Note Edge smartphones in Japan, and brands its retail locations as Galaxy Shop instead of Samsung Store.
The move, which was noticed as the Galaxy S6 went on sale in Japan, but has been implemented since at least early March, sees the Samsung logo removed from the front and back of the handsets, replaced by either the Galaxy name, or a local network such as Docomo. Marketing material published on Samsung's Japanese Twitter account shows older handsets like the Galaxy S2 and S3 also forgoing the brand name.
Samsung also makes changes to its retail image in Japan. Where in the rest of the world its shops are called Samsung Store, in Japan they are called Galaxy Shop. Samsung's Japanese Facebook and Twitter pages make no mention of the company name at all, apart from when linking to the company's Japanese website, which is www.samsung.com/jp.
A Samsung spokesperson told IBTimes UK: "As in the past, the design and specifications of a product can vary slightly depending on the market and the carriers."
"We think the Galaxy brand has been well established in Japan," the company told the Korea Herald newspaper, which first reporting the change. The rebranding efforts come soon after rumours of Samsung bailing out of the Japanese market circled.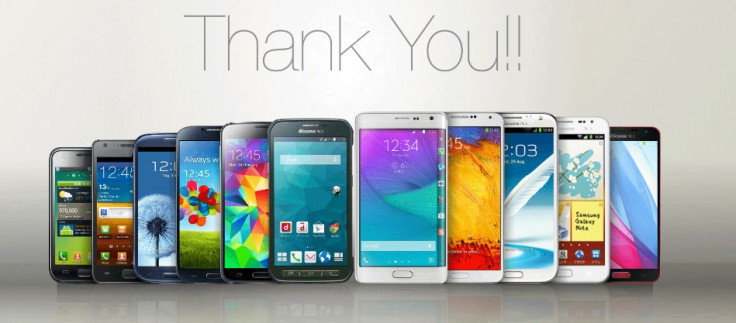 It isn't uncommon for firm to change the names of their products, or even the company itself, for operations abroad. In America, the Volkswagen Gold is called the Rabbit and in Europe General Motors-owned Vauxhall is called Opel. But for Samsung it seems the reason is political rather than a question of language and social preferences.
Samsung's rebranding comes in the wake of prolonged and intense diplomatic relations between Japan and the phone-maker's native South Korea. That tension is felt among Japan consumers, who opt for US and local brands over those from South Korea. Apple has a 51% share of the Japanese smartphone market, while Samsung, commander of 25% globally, has just 5% in Japan. Local firms like Fujitsu, Sharp and Sony outsell the Galaxy S6 maker, and that share is down sharply from 16% this time last year.