Samsung Galaxy Note Edge Key Features:
5.6in display with 1600 x 2650 resolution
Android 4.4 KitKat
16-megapixel camera with optical image stabilisation
S Pen sylus
Price as reviewed: £700
It is easy to look at Samsung's insistence on producing phones and tablets of every conceivable size and dismiss the company for a lack of innovation; and it's no doubt a sign of the times that smartphones are all starting to look the same.
But then along came the Galaxy Note Edge, a handset with a screen which curves around the right-hand edge. Following on from a 2012 Samsung concept and last year's curved Galaxy Round, the Note Edge is sold alongside the otherwise-identical Note 4 - but perhaps most importantly, it gives us a glimpse of what the Galaxy S6 will look like.
Samsung Galaxy Note Edge: Why the curve?
More than just a design quirk, the curved edge can be used in a number of ways to separate the Note Edge from all other smartphones. It acts as a place to hold display controls while you use other apps, it keeps camera controls away from blocking your view of the picture, and it's a place for notifications to subtly appear while you use the phone.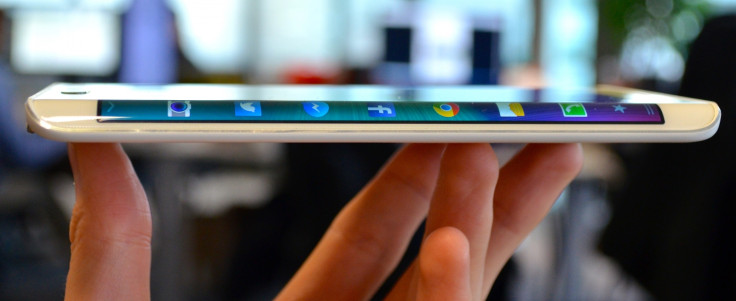 The edge can also act as a stock price ticker, a list of current Twitter trending topics, a place to launch apps and, when the rest of the display is asleep, a nightstand display with the date, time and local weather.
A rub of the edge wakes up just that part of the screen - for if you want to quickly check your notifications - and the shape of the phone means when it's in Samsung's official case and cover, the edge display can be seen at all times.
That final point is one which is genuinely useful, letting you see incoming alerts like calls, texts and emails without the entire phone lighting up - handy when you don't want your phone lighting up like a Christmas tree when it's on the pub table.
Swiping down over the edge display gives access to apps which live and operate entirely within the sliver of screen. These include a stopwatch, timer, voice recorder, a ruler, and controls for using the camera flash as a torch. Again, these are all fairly useful and make a strong case for proving the screen is more than a gimmick.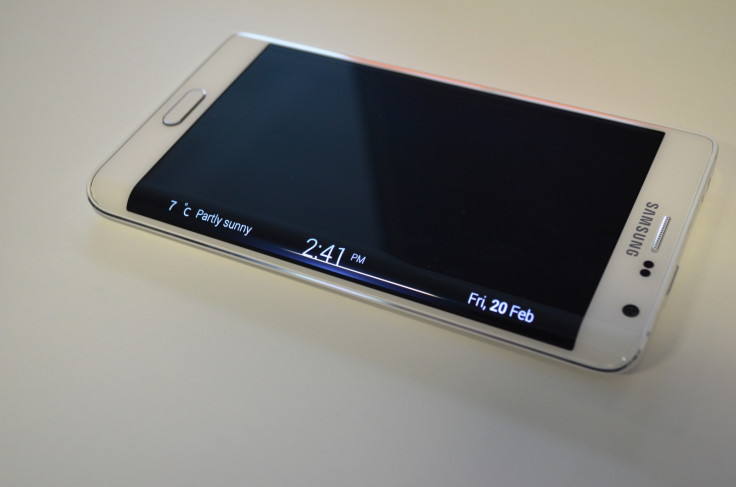 An upward swipe opens the settings menu to adjust which apps and widgets appear on the edge screen, and you can design a wallpaper for it too.
But there's a problem - the edge display feels like it's the wrong way around. I'd prefer to see writing on it visible from the outside edge rather than the inside, and there's currently no permanent way to change this. You can cheat, however, by turning the phone upside down before you lock it; that way, when notifications light up the edge display they'll be legible when viewed from the right side rather than the left.
Samsung Galaxy Note Edge: What about the rest of the phone?
The Note Edge is otherwise almost identical to the Samsung's Galaxy Note 4. They both have a Quad HD display, an S-Pen stylus for sketching and annotating; they're both powered by a quad-core, 2.7GHz processor with 3GB of RAM, they both have a 16-megapixel camera on the front and a 3.7MP sensor on the back, plus a heart rate monitor for tracking your fitness with the S Health app.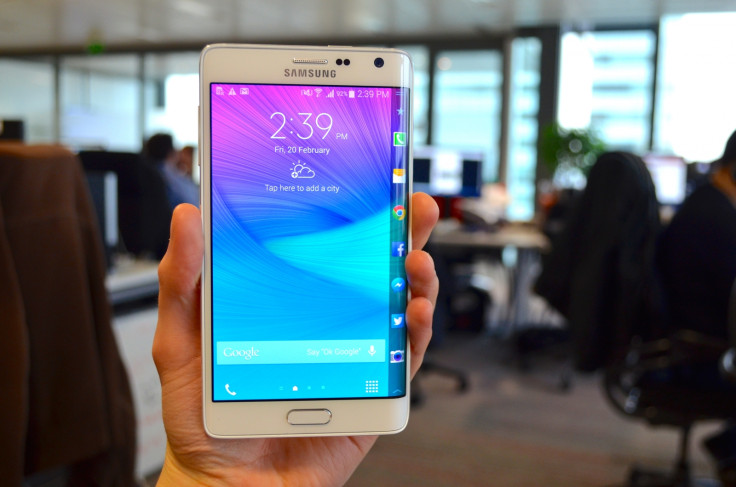 A couple of compromises made by the Note Edge include the removal of the Note 4's microSD card slot, so you can't expand the storage, and the power/screen lock button has been relocated from the right edge to the top, where I found it difficult to reach. That, and the Edge's body doesn't quite have the same quality as the regular model - there's less chrome detailing and the removable back panel feels more plasticky.
For more on how the Note Edge handles, as well as a look at its camera and software, head over to our review of the Galaxy Note 4. In short, the Note Edge is one of the fastest, smoothest and most capable phones on the market today, with a stunning screen and a battery which can last for two full days.
Samsung Galaxy Note Edge: Worth the premium?
The Note Edge is £100 more expensive than the £600 Note 4. That's a lot, when you take the missing SD card slot and annoyingly-placed power button into account, but the edge display isn't just a gimmick.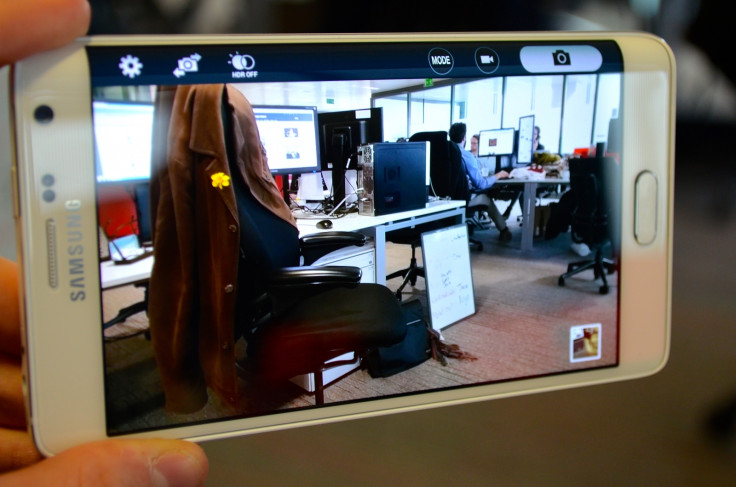 When combined with a case (which unfortunately Samsung was unable to provide for this review), the feature makes a lot of sense, and for many I can see the phone becoming a useful bedside clock. When I first saw the Note Edge last year I was impressed by Samsung's ability to come up with a novel and useful feature in an otherwise stagnant market - and now I've used it more thoroughly that feeling remains.
It badly needs an option to flip the orientation around, and for now third-party app developers are hesitant to experiment with it, but for a first attempt Samsung has done well.
What's next?
Samsung will announce the Galaxy S6 at an event in Barcelona on 1 March, and the phone is widely expected to have a screen which curves over one (or possibly even two) sides.
Insiders and analysts alike claim there will be two models, as with the Note - a Galaxy S6 and a Galaxy S6 Edge - and if the Edge version is sold globally I see no reason why the feature won't become a fixed part of Samsung's design language going forward, such is the appeal and size of the Galaxy S brand.
Samsung Galaxy Note 4 Review Scores:
Screen: 9/10 - All the pixels you'll ever need, but cool blue tint still noticeable.
Camera: 9/10 - Simplified software and optical image stabilisation make this camera one of the best.
Software: 8/10 - TouchWiz still not perfect, but gets better with every update.
Design: 8/10 - Attractive, but less metal than the Note 4 and top-mounted power button a stretch.
Build Quality: 9/10 - Strong and stiff, feels like a phone built to last.
Overall: 9/10 - Many positives carried over from the Note 4, married to a useful quirk with few drawbacks.
The Good:
Curve screen actually useful.
Quad-HD screen resolution.
S Pen stylus.
The Bad:
Too large for some.
Expensive - £100 more than Note 4.
No expandable storage.