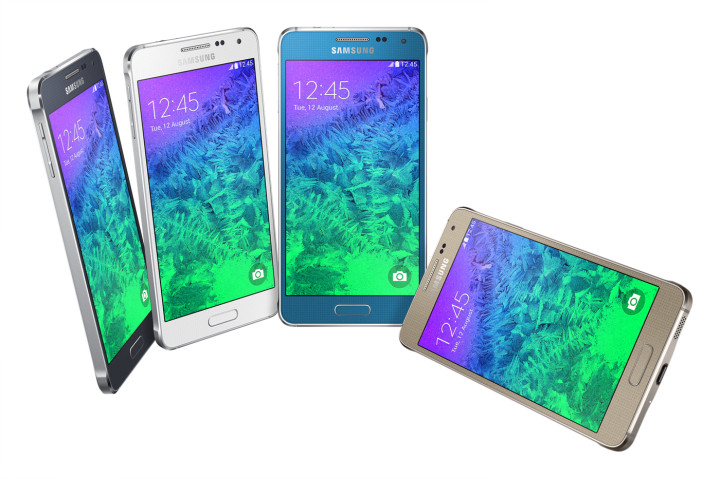 Samsung's premium metallic smartphone, the Galaxy Alpha, is now available to pre-order in the UK ahead of its expected release on 12 September.
High street retailer Carphone Warehouse has announced the opening of pre-orders saying that pre-ordered handsets will be delivered by 12 September. Samsung announced the phone in unspectacular fashion earlier this month simply saying that the phone would go on sale in early September.
The release date of the Galaxy Alpha will likely come just three days after Apple unveils its two new iPhone 6 models.
Carphone Warehouse is offering the phone for £33-a-month on a 24-month contract with £50 up front.
For that, you will get 1GB of data, unlimited calls and unlimited texts from O2.
Best deals
The UK's biggest mobile network EE has however put the phone up for pre-order on its website. EE's best deal sees you pay £70 up-front and £36-a-month on a two year contract giving you unlimited calls and texts and 1GB of data.
EE has said that the Galaxy Alpha will only be available with 4G contracts.
The phone, which will be available in black, white, silver and blue, features a 4.7in display with a resolution of 1280 x 720 pixels, giving it a pixel density of 312 pixels per inch (ppi) which is significantly down on the 5in screen on the company's flagship Galaxy S5, which has a pixel density of 432ppi.
The phone eschews Samsung's traditional plastic construction with an all-metal design, however this has not impacted the phone's weight, as the Galaxy Alpha weighing in at just 112g (compared to the 145g of the Galaxy S5).
The phone is also just 6.7mm thin, making it one of the thinnest smartphones on the market today - the iPhone 5s for comparison is 7.6mm thin.