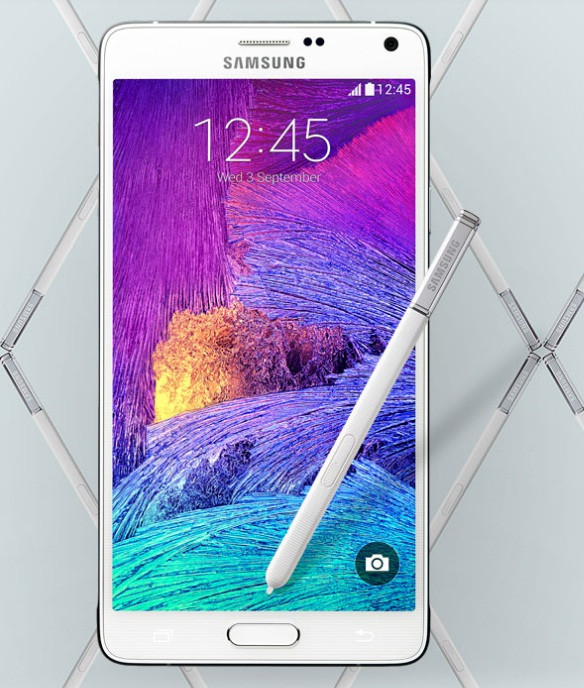 If you're considering the Samsung Galaxy Note 4 and are worried that the company has not given it a significantly larger battery than the Galaxy Note 3, then the findings of a recent test may ease your concerns.
A new test from Phone Arena says that the Samsung Galaxy Note 4 is the longest-lasting QHD phone.
This means that the Note 4 trumps rivals like the LG G3 and Oppo Find 7 in the battery life department.
According to the publication, the Note 4 clocked an impressive eight hours and 43 minutes.
That's a significant improvement over the six hours and eight minutes the Note 3 managed a year or so ago.
Phone Arena tested the phone by running a script that replicated real-life, non-stop usage, and they found that an average user should be able to squeeze nearly nine hours of screen on-time with the Note 4 going through a typical daily routine of calls, texts, browsing and games.
In other words, they say, the Note 4 should hold fast for at least a day and a half, and "even more if you go easy on it and make sure to remember to turn on its excellent Ultra Power Saving Mode when low on charge."
Apart from simply offering good battery life, Samsung has also made a special effort to ensure that the Galaxy Note 4 charges quickly. The smartphone needs just 95 minutes to charge, which happens to be a very quick charge time for a device of its size.