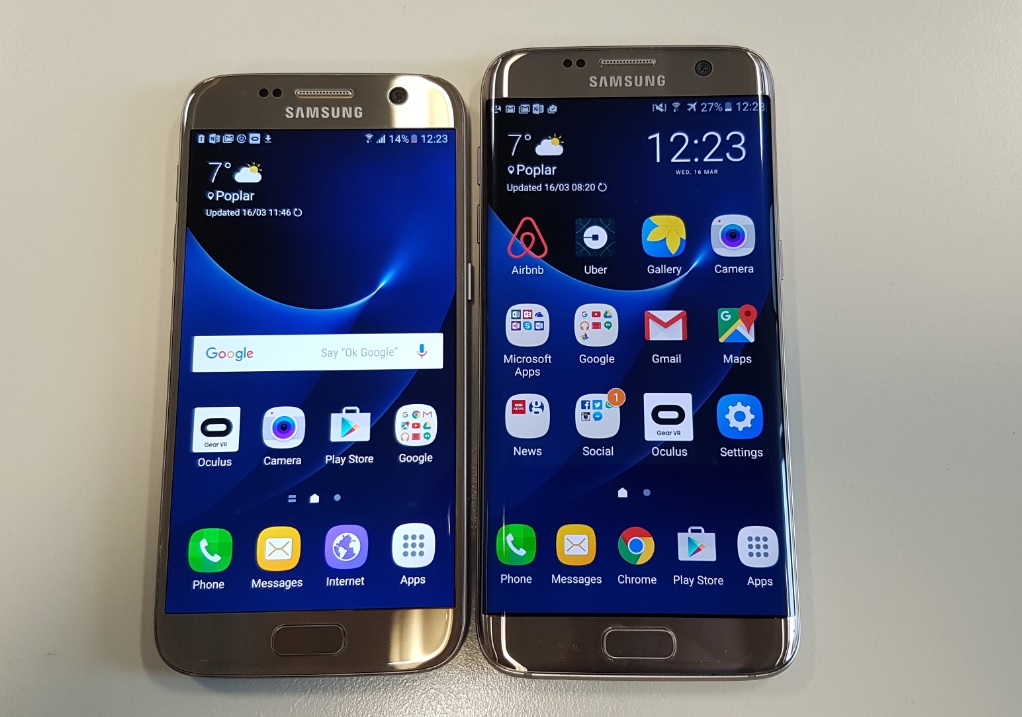 The much awaited Samsung Galaxy Note 7 will in all likelihood come only with a dual-edge curved screen version and no regular flat variant, according to a report from the company's home country South Korea. It was revealed a few weeks ago that the Note 7 screen would have a dual-edged curved screen like the Galaxy S7.
The Korea Herald cites a local report that the next Samsung Note device will reflect the Korean giant's commitment to a dual-edge curved display for its Galaxy smartphones and totally do away with the flat screen version of the Note phone. The Note device from Samsung has always been flat-screened in the past.
Earlier this month, the first unofficial renders of the phone were released teasing the curve edged display. As per the leaks, the Galaxy Note 7 will have a curved screen on both sides with the device dimension being 153mm X 74.5 X7.8. The dimensions vary only slightly from the Galaxy Note 5 that was 153.2 x 76.1 x 7.6mm in size.
The curved screen was originally introduced through the Edge series by Samsung, which has come to feature various functionalities of its own. Users can get notifications, alerts etc from the Edge screen itself and don't have to go to the main screen.
The Galaxy Note 7 which was originally supposed to be called the Note 6 is expected to pack QHD display powered by a Snapdragon 820 SoC paired with 6GB of RAM, among other specs. Some reports also suggest that Samsung will make its Iris scanning technology available to the public through the Note 7. The device is expected to be unveiled during the first week of August.