UK Galaxy Note 7 Exchange Programme: Starting 19 September Samsung will replace current device with new unit
The company confirmed that other Galaxy smartphones are not affected by the battery cell issue.
Samsung has revealed details about the Galaxy Note 7 Exchange Programme for consumers in the UK, as part of its global recall which the company began after cases of the new Note exploding while being charged were reported.
Samsung is working with partners and operators to voluntarily replace the current device with a new one starting 19 September. Consumers would be directly contacted by the retailers or operators from whom they had purchased the device to arrange the exchange.
Samsung promises to make the replacements soon for those consumers who have placed pre-orders and are yet to receive the device. Samsung UK in a statement said: "If you have pre-ordered your Galaxy Note7 and you are waiting for delivery: we apologise that you have not received your new Galaxy Note7. We have been working with our partners to supply a replacement device to you. We will have a new Galaxy Note7 on the way to you as soon as possible."
If you are planning to buy a Note 7, click here for our buying guide to get best deals from network operators and retailers in the UK.
The company said anyone with a new Note can take advantage of the UK Galaxy Note 7 Exchange Programme. It said: "We are working closely with our partners to ensure the replacement experience is as convenient and efficient as possible."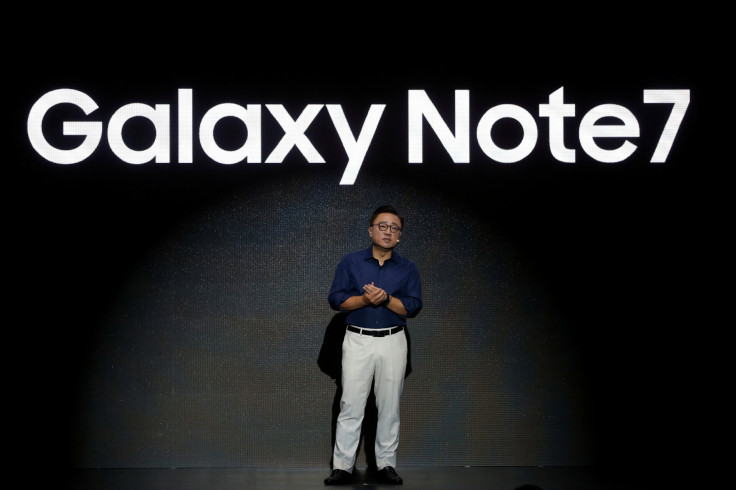 Recently, Samsung announced a recall of 51,060 Galaxy Note 7 smartphones in Australia and said consumers can get either full refund or a new Note in exchange for the existing one.
After a number of cases were reported globally, Samsung conducted a thorough investigation and found there was an issue with the battery cell. The cell overheats when anode-to-cathode comes into contact, which the company claims is a "very rare manufacturing process error".
It is an isolated issue related to the battery cell and limited to the Note 7. Other Galaxy smartphones are not affected, the company confirmed.
© Copyright IBTimes 2023. All rights reserved.