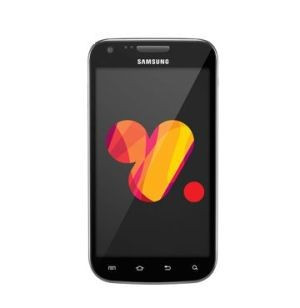 The Samsung Galaxy S2 Plus and the Galaxy S3 Mini have been making headlines for some time now. GSMHelpdesk.nl reports that both Galaxy S2 Plus and Galaxy S3 Mini have been spotted on the T-Mobile Activation System (TAS) where subscriptions are activated by the provider.
The Galaxy S2 Plus is expected to feature a 4.3in screen packing a resolution of 960 x 540 pixels (qHD resolution). It could be powered by a faster Exynos dual-core processor with a clock speed of 1.4GHz, alongside 1GB of RAM on board. The device is expected to bump up with an internal storage of 16GB. Similar to the Galaxy S2, the S2 Plus could feature an eight megapixel rear-facing camera.
The device was speculated to arrive by the end of the year but a recent report suggests the unannounced Galaxy S2 Plus will not be in the market until 2013.
In August, the Galaxy S2 made its appearance revealing that it could come with a 16GB storage option and support a microSD card slot with an additional memory space of 32GB. It is likely to provide Bluetooth v2.0 and Wi-Fi 802.11 b/g/n.
The other purported Samsung device, the Galaxy S3 Mini, is said to come with a 4in WVGA display with a resolution of 800 x 480 pixels. According to a report, the device could be for the middle segment. The rest of the specs include 1GHz dual-core processor and a five megapixel rear-facing camera. With the release of Android 4.1 (Jelly Bean), both devices are speculated to run Jelly Bean.
There is still no word on the pricing and release date.
In August, Jack Gold, an analyst with J Gold Associates, claimed that the Galaxy S3 Mini is distinct a possibility, according to Tech Radar. Gold claimed that the Korean giant plans to counter the iPhone 5.
"The implication is that Samsung had better have some tricks up its sleeves if it wants to compete with whatever market-hogging monster Apple is preparing to unleash," states Tech Radar.