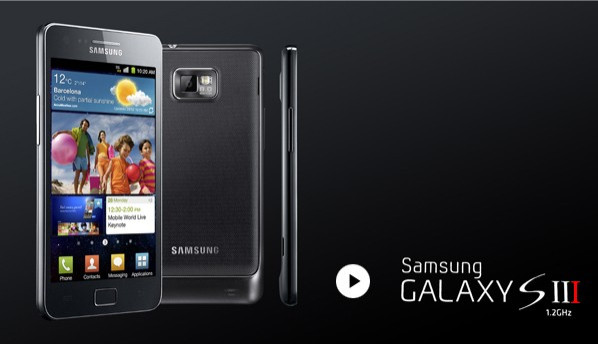 Rumours suggest that the fabled Galaxy S3 and iPhone 5 devices are set to take a slice out of Motorola's rugged smartphone cake by being made waterproof.
The rumour stemmed from Tip Today's iPhone, which claimed a trustworthy unnamed source - please take with a pinch of salt - had confirmed to it that Samsung and Apple's next flagship devices would be waterproof.
Specifically, Tip Today's iPhone suggested that the two devices will feature a special nanocoating over their chips, protecting the components from water damage as well as the usual day-to-day wear and tear.
The tech will reportedly be made by Liquipel - a company that already offers to retroactively coat smartphones with the nanotech. "[B]oth [ the Galaxy S3 and iPhone 5] will have had liquipel treatment as they'll be altering the wording on insurance," Tip Today's iPhone quoted the unnamed source as saying.
Unfortunately for those looking forward to getting their hands on the two devices, Tip Today's iPhone's source made no mention of the smartphone's release dates. That said despite the lack of official word from Apple or Samsung analysts have issued there own theories regarding when consumers can expect to see the devices.
Regarding the S3, the most recent estimate stemmed from industry insider Eldar Murtazin, who pegged the device with an April, 2012 release date. Eldar Murtazin issued his theory earlier in January, when he tweeted: "@AllAboutSamsung btw april ss [sic] far as I know," when asked about the device's release date.
Eldar Murtazin, though far from an official information source, has a good track record for calling key industry dates. Already he's had several predictions regarding the fate of Blackberry maker RIM, which have turned out to be correct. Murtazin's comments follow a slew of rumours regarding Samsung's follow up to its popular Galaxy S2.
Moving across the pond, recent speculation regarding the next iPhone suggests the device will appear much later, towards the end of 2012. Apple expert and Gartner research vice president Carolina Milanesi told the International Business Times UK: "I thought Apple moved the cycle to October so that they could come to market with one LTE device for US and Europe."
Apple and Samsung had not responded to the International Business Times UK's requests for comment.