Samsung Galaxy S8 vs LG G6: What's the difference and which one should you buy?
We compare the specs of Samsung and LG's latest flagship Android devices.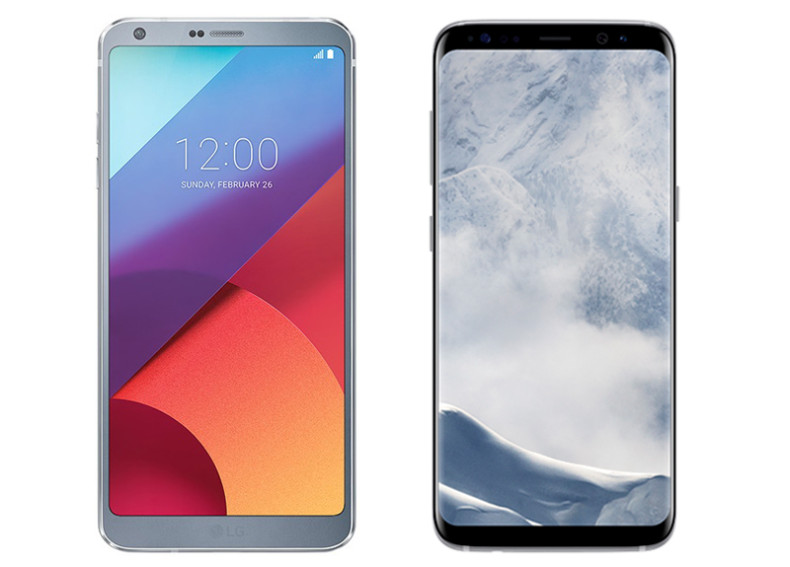 Samsung is back with the Galaxy S8, which takes top spot in the company's line-up of flagship smartphones. The AI-toting handset hits shelves on 28 April and will be competing against premium handsets from rivals Sony, LG and HTC, not to mention arch-nemesis Apple.
The LG G6 is only now starting to sneak into stores, however at time of writing European and US markets have yet to be given a firm launch date or price. It could be that the Korean company has been quietly waiting for Samsung to price its handset first, which would allow LG to undercut its rival.
But does LG have any reason to be afraid? Here's a quick look at how the LG G6 and Samsung Galaxy S8 compare in the hardware department.
Samsung Galaxy S8 vs LG G6: Technical specifications
| | | |
| --- | --- | --- |
| Specs | Samsung Galaxy S8 | LG G6 |
| Design | 148.9 x 68.1 x 8mm, 151g | 148.9 x 71.9 x 7.9 mm, 163g |
| Display | 5.8in 2960 x 1440 Super AMOLED, 568ppi | 5.7in 2880 x 1440 IPS LCD 564ppi |
| Processor | Octa-core 2.3GHz, 4GB RAM | Quad-core 2.35 GHz Qualcomm Snapdragon 821, 4GB RAM |
| OS | Android 7.0 Nougat, TouchWiz UI | Android 7.0 Nougat, UX 6.0 UI |
| Camera | 12MP rear, 8MP front | Dual 13MP rear, 5MP front |
| Battery | 3,000mAh | 3,300mAh |
| Storage | 64GB, expandable via microSD (256GB) | 32/64GB, expandable via microSD (256GB) |
| Price from | £689 | £TBC |
Samsung Galaxy S8 vs LG G6: Display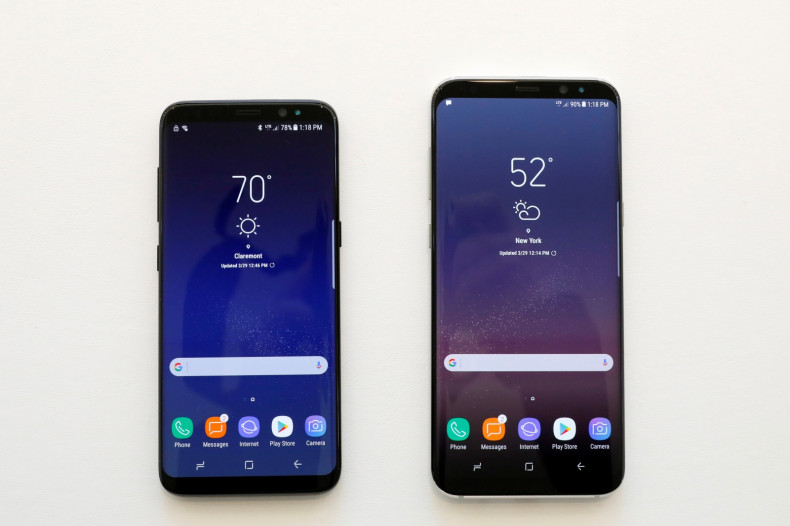 Both the Galaxy S8 and LG G6 maximise on-screen size, however only Samsung's phone features a truly-edge to-edge display. It's also marginally larger and sharper that the LG flaghip, thanks to its higher resolution. Both offer an extended 18:9 aspect ratio, allowing you to see more content on the screen at once. Many content providers – such as Netflix – have already begun adding support for this new display format and it's likely to become the norm for future smartphone design.
Samsung Galaxy S8 vs LG G6: Processor and storage
Samsung's latest Galaxy phone comes with an octa-core chipset provided by Qualcomm or Samsung's own Exynos platform, depending on region. Both have been built using Samsung's 10nm FinFET manufacturing process and feature 4GB RAM.
Samsung claimed dibs on the Snapdragon 835, meaning the LG G6 receives last year's quad-core Snapdragon 821 processor. It is also backed up with 4GB RAM and features clock speeds comparable to Samsung's phone.
The LG G6 delivers more choice when it comes to storage options by offering both 32GB and 64GB models, which is handy if you already have a microSD card lying around and want to save some cash by opting for the smaller model. With the Galaxy S8, you're getting 64GB whether you like it or not. Like the LG G6, storage can be expanded with a micro SD card.
Samsung Galaxy S8 vs LG G6: Operating system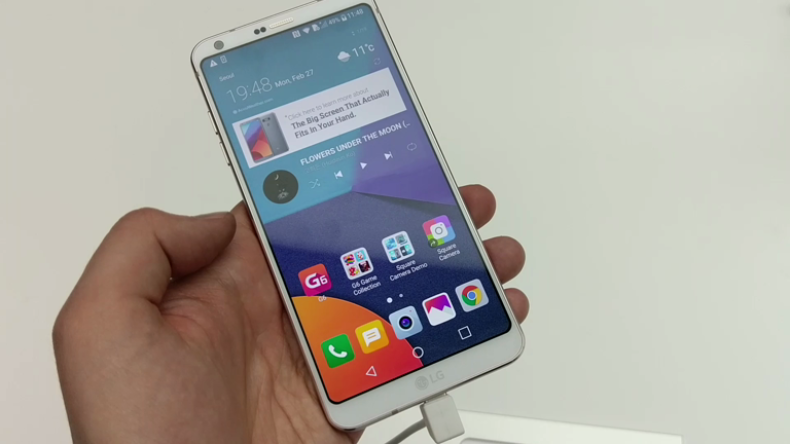 The Samsung Galaxy S8 and LG G6 are both Android flagships, meaning they come running 7.0 Nougat — the latest version of Google's smartphone software. However, both offer their own unique user interfaces – or 'skins' – over the top that serve as each manufacturer's unique take on the Android experience.
The biggest new addition to the Galaxy S8 is Bixby, an AI interface that lets users control the handset using their voice alone. This is offered on top of Android 7.0's Google Assistant, which serves more as a digital PA for web searches, note-taking and the like. The LG G6 will shortly be receiving Google Assistant via a firmware update currently pushed out to all smartphones running Android Marshmallow and above.
Samsung Galaxy S8 vs LG G6: Camera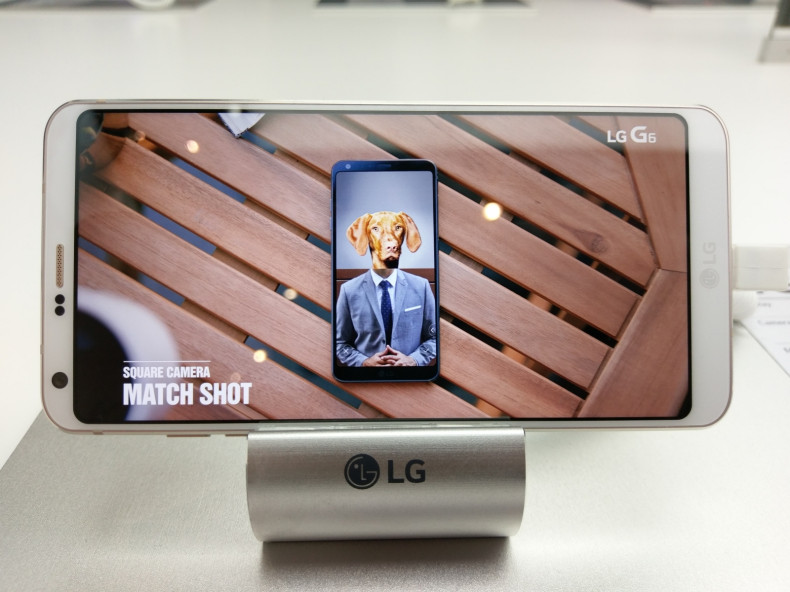 The Galaxy S8 has a 12MP rear-facing dual-pixel sensor – as found on last year's Galaxy S7 – which features an f/1.4 aperture lens. There are upgrades, but these lie in the software and include a selective shot mode that takes eight photos at once and lets you select the best. Meanwhile, the S8's 8MP front-facing camera houses an iris scanner that lets users unlock the device with their eyes.
The primary camera on the LG G6 has been upgraded from last year's G5 and features two 13MP lenses that enable the handset to take 125-degree wide-angle shots. The front-facing 5MP camera also sports a wide-angle lens, meaning you can squeeze more of your mates into your selfies.
Samsung Galaxy S8 vs LG G6: Price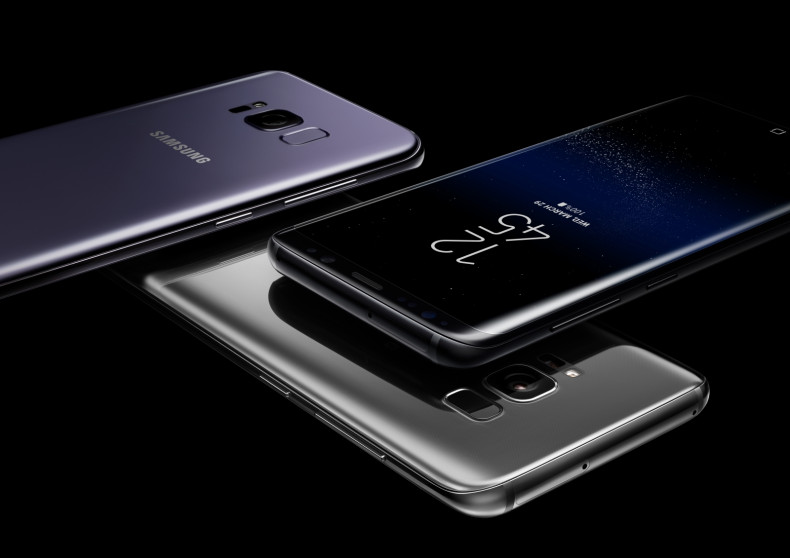 The Samsung Galaxy launches on 28 April and can be pre-ordered now for £689 SIM-free. LG has yet to give the G6 a price tag, likely because it was waiting for Samsung to show its hand first. No doubt we'll hear more details soon, given that the phone's European launch is just around the corner.
Samsung Galaxy S8 vs LG G6: Verdict
It's impossible to judge two handsets that haven't been released yet, but ultimately it will come down to personal preferences. Long-standing Samsung fans will undoubtedly stick around for the company's latest smartphone number, which brings several major upgrades from the Galaxy S7.
On the other hand, LG fans or those floating between manufacturers – or even coming over from iOS – may see more appeal in LG's more conventional handset, particularly if its price undercuts the S8. The LG G6's camera technology also looks very promising and some users will undoubtedly see more practicality in a wide-angle lens then AI trickery.
IBTimes UK will be bringing its verdict on both the Samsung Galaxy S8 and LG G6 in the coming weeks.