Samsung Galaxy Z Fold 5 rumours: Next foldable to come with an unreleased Snapdragon SoC, S Pen holster
A new leak claims that the Galaxy Z Fold 5 will pack an unannounced Snapdragon SoC and feature an S Pen holster.
Samsung is on the verge of unveiling three highly anticipated flagship smartphones under the Galaxy S23 series. Aside from this, the Korean tech giant is reportedly prepping to launch its next foldable phones.
While Samsung fans are waiting with bated breath to get their hands on the Galaxy S23 series smartphones, key details about the Galaxy Z Fold 5 have surfaced online.
The Galaxy S23, Galaxy S23+, and Galaxy S23 Ultra could break cover during the impending Unpacked event. The company is reportedly planning to launch its flagship for 2023 on February 1.
In fact, the reservations for the Galaxy S23 lineup have already gone live on Samsung's official website. In addition to the Galaxy S23 family, Samsung could launch the Galaxy Z Flip 5 and Galaxy Z Fold 5 this Summer.
So, it is worth mentioning here that the two Samsung foldable devices aren't likely to see the light of day anytime soon. Still, the first rumours surrounding the Galaxy Z series foldable smartphones have popped up on the internet.
According to a report by The Pulse, the Galaxy Z Fold 5 weighs 275 grams, while its predecessors weigh 263 grams. Moreover, it has a 6.5mm profile, whereas the Galaxy Z Fold 4 has a 6.3mm profile.
The change in size and weight is a major sign that the Galaxy Z Fold 5 will come with an S Pen holster. The Galaxy Z Fold 5 could turn out to be the first Galaxy Z Fold model to fully adopt the S Pen.
This speculation is highly likely to turn out to be true given that Samsung fans have been urging the tech giant to bring the S Pen to the Galaxy Z Fold. This accessory is currently available only on the Galaxy Note and Galaxy S22 Ultra models.
Aside from this, the source suggests the test version of the Galaxy Z Fold 5 will pack a newfangled Snapdragon 985 5G SoC under the hood. There is a possibility this unannounced chip will only power up the test version of the Galaxy Z Fold 5.
The rumour becomes even less credible here considering Samsung isn't likely to test a phone with a processor it doesn't plan to use. Apparently, this chipset doesn't even exist.
So, it is safe to assume that the Galaxy Z Fold 5 might come with a Snapdragon 8 Gen 2 chip. Alternatively, it might use a Snapdragon 8 Gen 2 Plus processor from Qualcomm.
A dedicated S Pen holster will make the upcoming Galaxy Z Fold 5 heavier and thicker than the existing models. Readers are advised to take the new SoC rumour with a pinch of salt.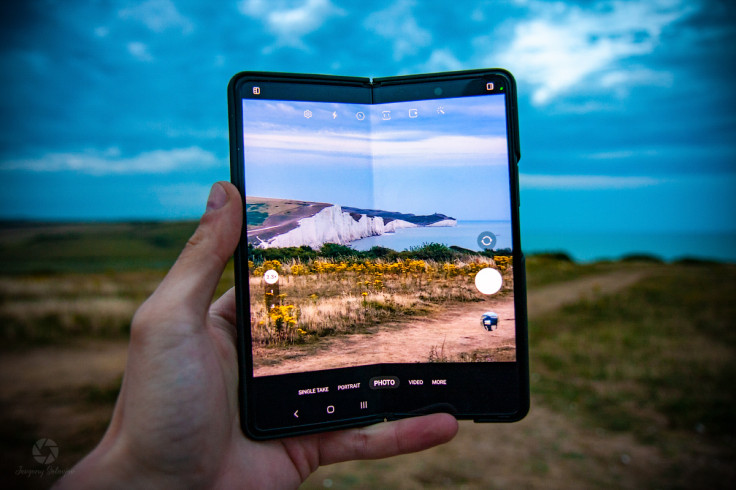 © Copyright IBTimes 2023. All rights reserved.