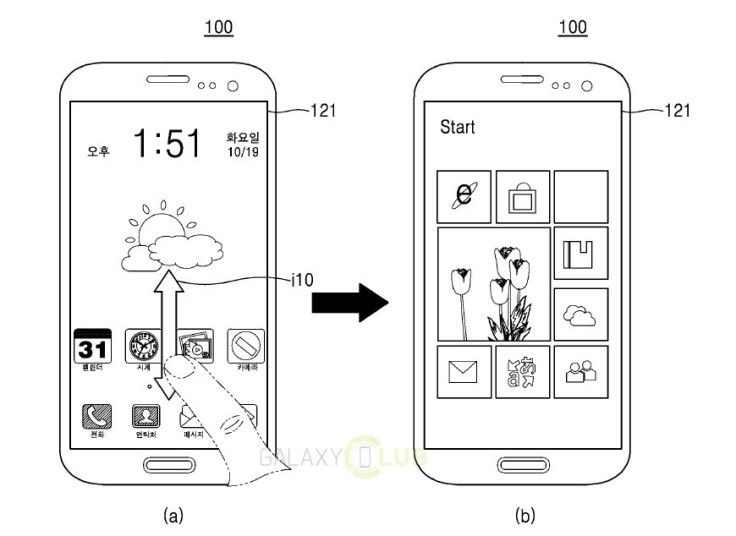 A Samsung patent applied in South Korea in 2015 published recently shows a futuristic Galaxy smartphone capable of running on two operating systems – Windows and Android – at the same time. As of now Samsung phones only run on the Android OS with a few exceptions that run on the company's home-bred Tizen OS.
According to reports, diagrams of the patent filing show how the two operating systems will co-exist and be used at the same time, with the user capable of minimising each OS and shifting from one to the other. It further goes on to show how shared folders and resources can be set-up so that both operating systems have access to them.
The switching between systems is shown much like switching between multiple apps in Samsung's or Android's Multi Window feature as incorporated in current Galaxy phones. Moreover, the performance of each OS can be manually controlled by adjusting their access to the CPU, RAM and storage.
Users can even drag and drop files between the two operating systems. One can just minimise an OS to a floating icon and by pressing the Home button the user will be directed back to the second OS home screen.
More than a software design development, an idea like this would need Samsung and Microsoft to chalk out an agreement to make this a reality. Although the Lumia brand when it was under Nokia had come up with Android phones, Samsung has never gone the Windows way so far. However, it has had some licensing agreements in the past with Microsoft to pre-install some of its apps on Samsung phones.