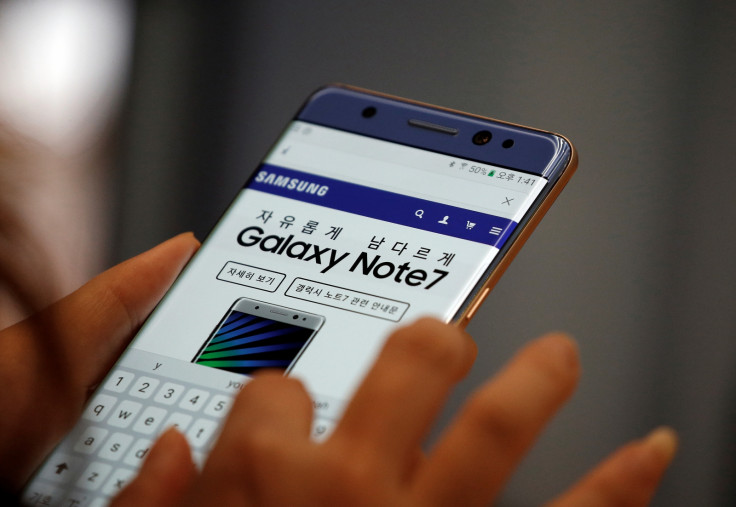 Samsung plans to sell refurbished Galaxy Note 7 devices which were pulled from the market due to a battery issue that led to overheating and exploding.
Samsung also aims to ensure that the devices are recycled and processed in an environment-friendly manner. In addition, the company is considering removing salvageable components from the Note 7 as well as extract metals.
"Regarding the Galaxy Note 7 devices as refurbished phones or rental phones, applicability is dependent upon consultations with regulatory authorities and carriers as well as due consideration of local demand," Samsung said in a statement.
The company is yet to announce details about the release date of the refurbished devices and the markets where they would be sold.
Samsung said components such as semiconductor and camera modules would be removed from Note 7 devices for reuse. Besides, metals such as copper, nickel, gold and silver will be extracted for recycling.
"As part of our ongoing commitment to recycling, Samsung also plans to join the EU's R&D and test efforts to develop new eco-friendly processing methods," the company said.
A source told Reuters in January that Samsung was considering the possibility of selling refurbished devices or at least reusing some components.
Samsung banned the sale of Note 7 completely last October about two months after the launch. Investigation into the fire incidents found two distinct problems in batteries supplied by Samsung SDO and Amperex Technology.
The announcement on refurbished devices came just a day before the launch of Samsung's next-gen Galaxy S flagship smartphone, the S8, which is expected to help Samsung regain consumers' trust after the Note 7 fiasco.