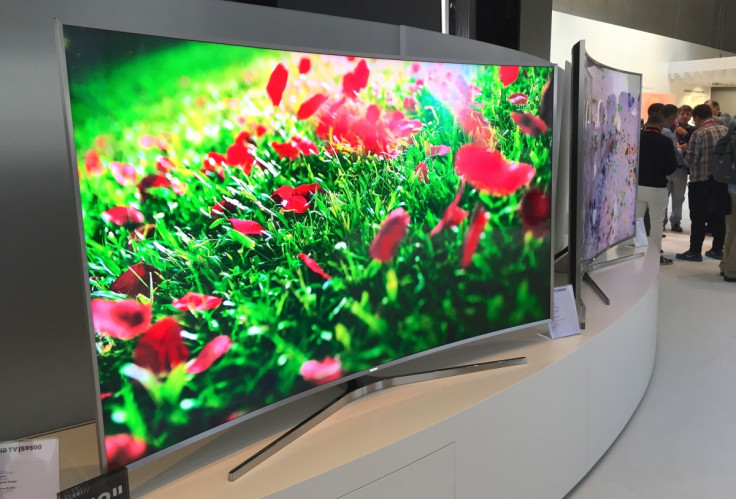 Samsung and LG are once again at loggerheads: this time over 4K display technology and what it actually means. Samsung says the 4K display produced by LG does not fall under the technical definition of a 4K TV whereas LG strongly disagrees.
Samsung Electronics claims that the RGBW (red-green-blue-white) technology used by LG in their so called 4K TVs cannot be considered true ultra-high definition UHD 4K as it adds white colour sub-pixels to the colour filter of a conventional RGB (red-green-blue) technology. Now a recent rule by the International Committee for Display Metrology (ICDM), the body formed for establishing display standards, requires labelling a separate contrast modulation in TV definitions which Samsung says will discard LG's 4K claims.
"Since a RGBW display has an average contrast modulation of 60%, it shouldn't be recognised as UHD 4K, unlike a RGB display which has an average contrast modulation of 95%. With the latest decision of the ICDM, companies can provide accurate information to consumers by labelling even a mere difference of definitions," a Samsung Electronics representative told Business Korea.
ICDM has no compelling force over measurement standards, but member companies generally adopt their standards. According to their latest ruling display, manufacturers now will need to mark contrast modulation in display quality definitions in order to reveal accurate contrast readings as well as number of lines. This will provide a better idea to consumers buying a device of how accurate the display will be.
Meanwhile, LG disagrees with Samsung's interpretation of the new rule and says: "Claims that RGBW technology is not 4K by some people are not taken. With the decision of the ICDM, it is internationally recognised as 4K, ending the controversy."