San Francisco was on lockdown last night after celebrations at the Giants' World Series victory over Kansas City Royals escalated into shootings and arson.
The violence broke out after huge crowds descended onto the city's streets following San Francisco Giants taking the series 4-3 in the final match at Ewing M. Kauffman Stadium, Kansas City, Missouri.
At least two people were shot and fires were lit as bus services had to be suspended across the city. No one is thought to have sustained life-threatening injuries during the celebrations.
Police in riot gear tried to restore order, reported KTVU.com, as Giants fans took to car roofs, let off fireworks and climbed street signs to celebrate their side's success.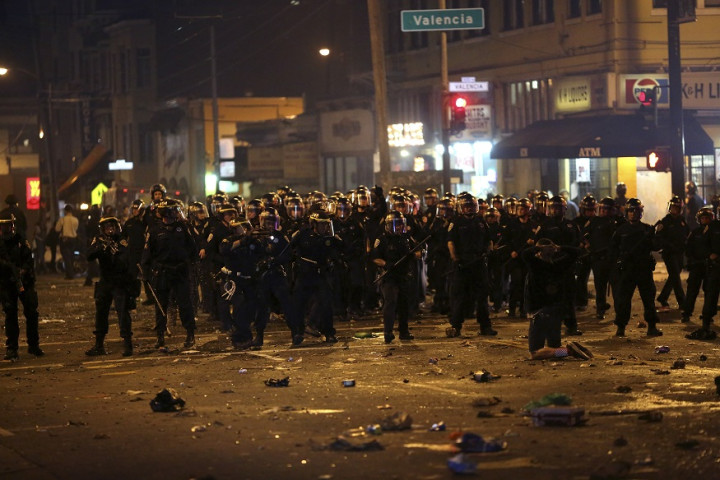 "It's clean fun," resident Sarah Williamson told the website. "It's like the anti-apocalypse where people are nice to each other and high-fiving."
But there were reports of less genial crowds, with eyewitnesses claiming bottles were thrown at officers, forcing police in riot gear to take to Mission District and Market Street.
The Giants defeated the Royals 3-2 in Kansas City to take the World Series with pitcher Madison Bumgarner starring for the west coast side.