San Francisco Chinatown Tour Bus Guide Goes on Expletive-Laden Rant Against Chinese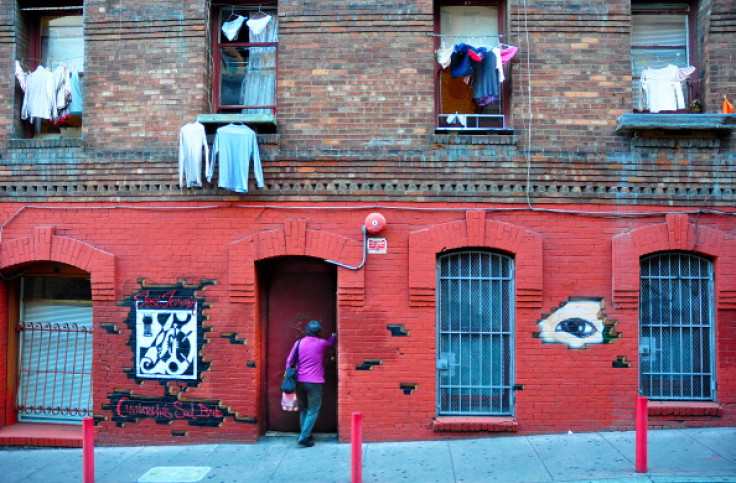 A San Francisco tour bus guide has been caught on video as she embarked on a racist, expletive-laden rant when the bus passed through Chinatown, mocking both the neighbourhood and its people.
The video that has now gone viral shows the unidentified female guide who is seen speaking to the tourists using a loud speaker.
"F**k Chinatown. F**k your little herb gardens. F**k your little seafood f**king markets and your turtles and your frogs. F**k your f**king ginseng. F**k your little hair salons where no one in there knows how to speak English!" says the guide, reported CBS San Francisco.
It was apparently the guide's last day at work.
"When you come to America you gotta assimilate a little bit, and here in America we don't eat turtles or frogs, OK? But they gotta bring that here to America, OK? There's a limit, OK? You gotta assimilate a little bit Chinatown! F**k your laundry hanging out the window, f**k your three or four people inside each one of your little SROs!" said the guide.
David Chiu, President of the San Francisco Board of Supervisors expressed his shock at the racist rant saying:
"At first we saw it and thought it was a joke. We're all incredibly saddened and disappointed that in 2014 someone would utter these stereotypical and racist comments."
While some of the tourists on board the double-decker bus agreed with the guide, others thought it was planned humour, and a part of the tour.
"I hope that we learn that they didn't understand what she was saying if they were not native English speakers," said Chiu.
The guide even went on to warn the tourists against moving into the neighbourhood.
"We have a Chinatown in my hometown of Los Angeles that is way cleaner, way better restaurants, not as many people. This is a horrible place to live! If you are considering moving to San Francisco, although this is the cheapest neighborhood, do do not live here! I have learned my lesson! These people wake you up at 6 in the morning!"
The guide received an applause at the end of her rant.
Both the guide and the tourists are later heard chanting, "f**k Chinatown, Go Giants."
It is unclear which tour bus company the woman worked for, but Chiu has demanded a request from the driver and the tour guide.
© Copyright IBTimes 2023. All rights reserved.